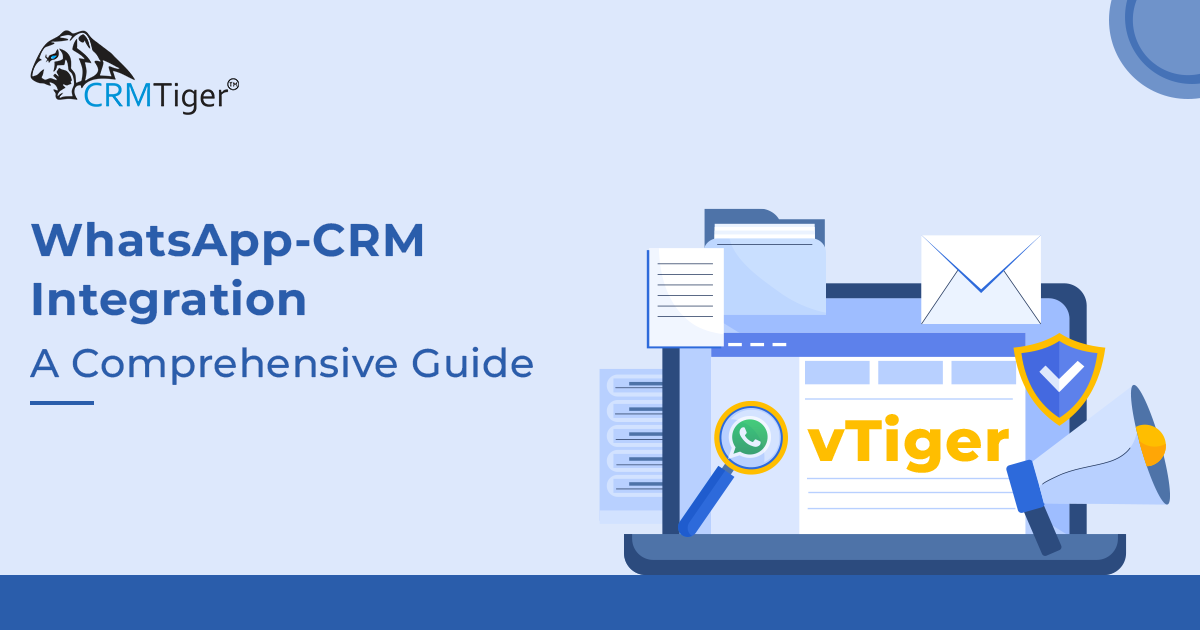 Introduction:
In today's fast-paced digital world, maintaining strong customer relationships is vital for business success. As communication preferences shift towards instant messaging, integrating popular platforms like WhatsApp with Customer Relationship Management (CRM) systems has become a game-changer. This comprehensive guide explores the transformative power of WhatsApp-CRM integration, highlighting its benefits, implementation strategies, and best practices.

The Rise of WhatsApp in Business Communication:
WhatsApp, once a simple messaging app, has evolved into a powerful communication tool with over 2 billion active users globally. Its user-friendly interface, end-to-end encryption, and multimedia capabilities make it a preferred choice for personal communication. However, businesses have also recognized its potential for enhancing customer engagement.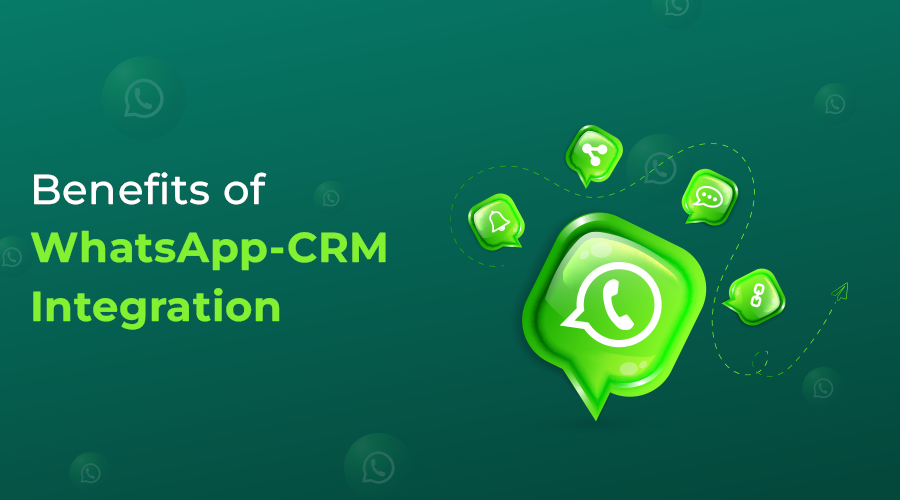 Benefits of WhatsApp-CRM Integration:
Real-time Communication:

Integration allows businesses to communicate with customers in real time, providing instant support and addressing concerns promptly. This boosts customer satisfaction and builds trust.

Personalization:

WhatsApp enables personalized communication through targeted messages, relevant offers, and tailored recommendations based on CRM data. This personal touch enhances the customer experience.

Multi-channel Engagement:

Integrating WhatsApp with CRM creates a seamless multi-channel communication approach, allowing customers to reach out via their preferred platform.

Efficient Lead Management:

Incoming leads from WhatsApp can be directly captured and managed within the CRM system, streamlining lead nurturing and conversion processes.

Automation and Chatbots:

Integration with CRM empowers businesses to automate routine tasks and deploy chatbots for instant responses, ensuring 24/7 availability without overburdening customer support teams.

Data Enrichment:

WhatsApp interactions can provide valuable insights into customer preferences and behavior, enriching CRM data and enabling more informed decision-making.

Analytics and Reporting:

Integration allows businesses to track and measure the effectiveness of WhatsApp interactions, helping refine engagement strategies over time.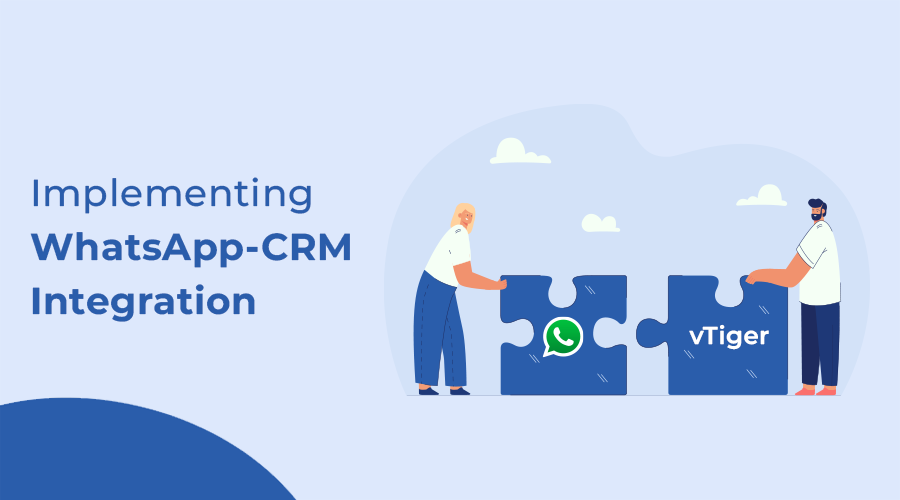 Implementing WhatsApp-CRM Integration:
Select the Right CRM:

Choose a CRM system that offers seamless integration capabilities with WhatsApp. Popular CRM options include Salesforce, HubSpot, and Zoho CRM, among others.

API Integration:

Leverage WhatsApp Business API to connect your CRM with WhatsApp. This requires technical expertise or assistance from developers to ensure a smooth integration process.

Data Mapping:

Define how data will flow between WhatsApp and CRM. Map fields like customer names, contact details, chat history, and interaction outcomes to ensure accurate data synchronization.

Automation Rules:

Set up automation rules within your CRM to trigger actions based on WhatsApp interactions. For example, automate lead creation when a new customer initiates a conversation.

Chatbot Integration:

Integrate AI-powered chatbots to handle routine queries and gather preliminary information from customers before routing them to human agents.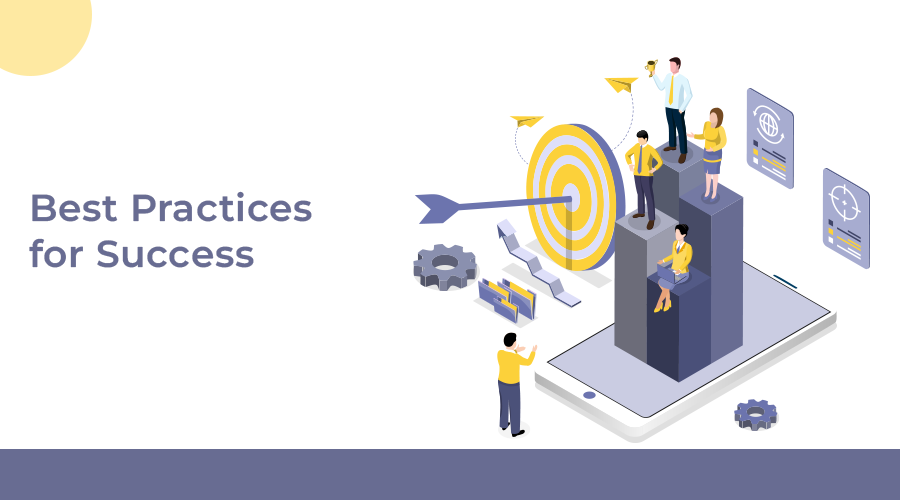 Best Practices for Success:
Permission-Based Communication:

Ensure compliance with privacy regulations by obtaining customer consent before initiating communication on WhatsApp.

Personal and Contextual Messaging:

Craft messages that resonate with the customer's needs and previous interactions, demonstrating a genuine interest in their journey.

Timely Responses:

Respond promptly to customer inquiries, setting clear expectations for response times and availability.

Segmentation:

Use CRM data to segment customers and deliver targeted messages that align with their preferences and purchase history.

Continuous Monitoring and Optimization:

Regularly analyze integration performance and customer feedback to optimize engagement strategies and improve the overall experience.
Conclusion:
The integration of WhatsApp with CRM systems has revolutionized customer engagement by providing a dynamic, personalized, and efficient communication channel. Businesses that embrace this integration unlock the power to build lasting customer relationships, enhance brand loyalty, and drive growth in an increasingly digital marketplace. By following the implementation strategies and best practices outlined in this guide, you can harness the full potential of WhatsApp-CRM integration and elevate your customer engagement game.
Hope you found this blog useful.
We would be happy to assist you.
Please contact us on info@crmtiger.com if you needed further help from us.
Let us know if you need more information on this

Do You Need More Information ?
For any further information / query regarding Technology, please email us at info@crmtiger.com
OR call us on +1 630 534 0223, Alternately you can request for information by filling up Contact Us