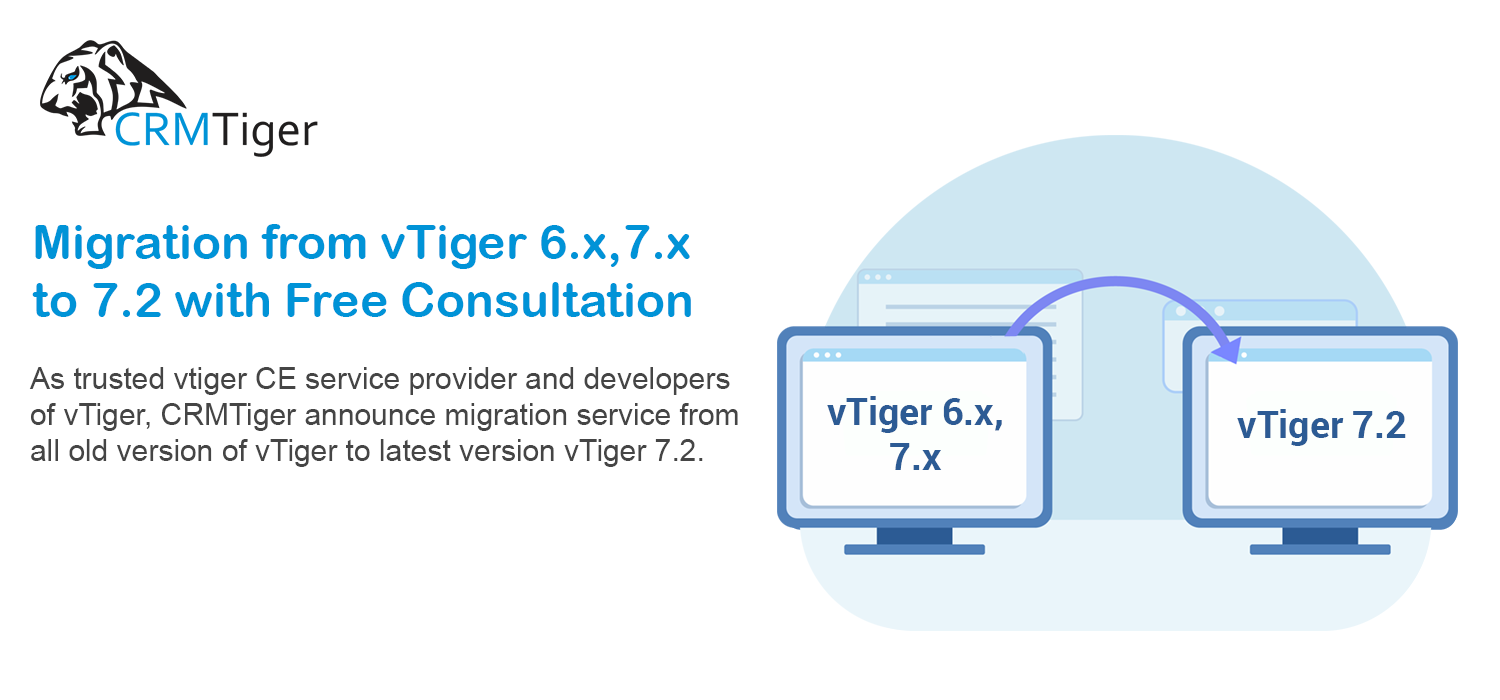 Hurry up !!!
Great opportunity to migrate to Vtiger 7.2 in nominal cost with free consultation !!!
As trusted vtiger CE service provider and developers of vTiger, CRMTiger announce migration service from all old version of vTiger to latest version vTiger 7.2.
CRMTiger offers following service in terms of the migration :
Migration from vTiger 6.x, 7.x (All version) to 7.2
Free consultation of the vTiger 7.2
Migration with existing data
Migration with existing customization
Terms & Condition :
There will be 48 hours turnaround time
If any customization made in existing system client first needs to inform us in advance
Charges to move customization made through PHP code would be extra (this is required only if the customization didn't follow vTiger guide lines.)
Hurry up don't miss the chance…
Its great opportunity to enjoy new functionality and professional layout of vTiger 7 !!!
We are waiting to hearing from you !!!
Let us know if you needs more information on this


Do You Need More Information ?
For any further information / query regarding Technology, please email us at info@crmtiger.com
OR call us on +1 630 861 8263, Alternately you can request for information by filling up Contact Us