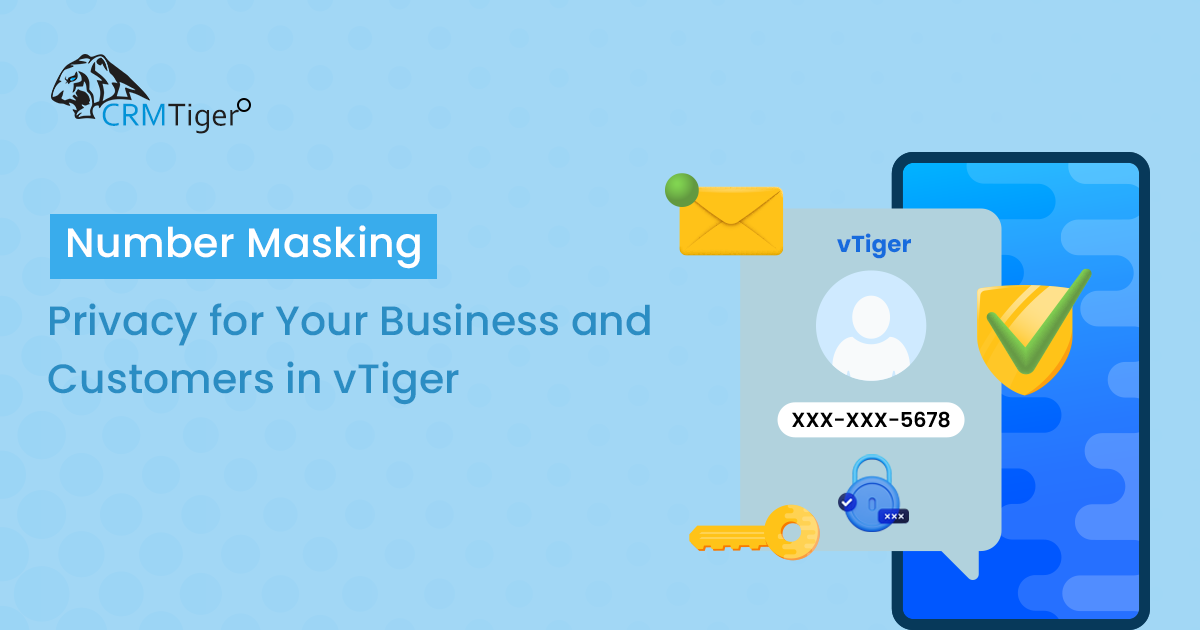 Do you value your privacy?
Do you feel the same way about your customer's privacy?
If you said yes, then In an era where privacy is of paramount importance, businesses need to adopt measures to protect their customer's and employee's personal information. One such solution is call masking, a telephone feature that ensures privacy by displaying a designated phone number when making outbound calls. In this article, we will explore what call masking is and how it can benefit both businesses and their valued customers.

What is Call Masking?
Call masking is a powerful telephony feature that allows businesses to present a specific phone number as the caller ID during outgoing calls. By doing so, callers can maintain confidentiality and keep their actual phone numbers or extensions hidden. This is especially beneficial for running targeted calling campaigns across different regions using primary phone numbers or local virtual numbers.



Advantages of Using Call Masking:
Protecting Customer and Employee Privacy:

Call masking offers a secure and simple method to safeguard the personal numbers of both customers and employees. By masking the identity of both parties, the risk of personal information misuse is minimised.

Ensuring Short-Lived Communications:

Businesses involved in short-lived communications with customers and vendors find call masking particularly useful. It prevents unsupervised conversations from occurring after the service has ended, enhancing overall privacy.

Key Terms in Call Masking:
Phone Number (DID):

A set of numbers that callers can dial to reach a specific party, sometimes referred to as Direct Inward Dialling (DID).

Call Screening:

Allows recipients to identify callers and choose their response, offering them the ability to accept, block, or decline certain numbers.

Bandwidth Phone Number Dashboard:

The interface through which customers set up, port, and manage their numbers.

Direct Inward Dialling (DID):

A service provided by local exchange carriers that allows phone calls to be directly routed to a specific line without going through menus or phone trees.

Benefits of Number Masking:
Protecting Personal Phone Numbers:

Call masking enables businesses to separate business-related calls from personal mobile phone numbers.

Controlled Access:

Businesses can provide their extensions to specific individuals who need direct access.

Centralised Corporate Number:

Incoming calls can be automatically routed to the organisation's main phone number, simplifying communication.

Increased Sales Opportunities:

Utilising call masking with local phone numbers can avoid voicemails and increase the chances of connecting with prospects.

Hide number to stolen :

Hide number from agents to avoid mis-used those numbers from public use.

  
Conclusion:
Call masking is an invaluable asset for businesses seeking to prioritise customer privacy and enhance their interactions. By limiting the visibility of caller phone numbers, companies can maintain trust and build better connections with their customers. This feature not only protects customer privacy but also streamlines communication and improves overall business efficiency. Embracing call masking can be the perfect solution for businesses to respect and maintain the privacy of their valued customers.

Hope you found this blog useful.
We would be happy to assist you.
Please contact us on info@crmtiger.com if you needed further help from us.
Let us know if you need more information on this

Do You Need More Information ?
For any further information / query regarding Technology, please email us at info@crmtiger.com
OR call us on +1 630 534 0223, Alternately you can request for information by filling up Contact Us