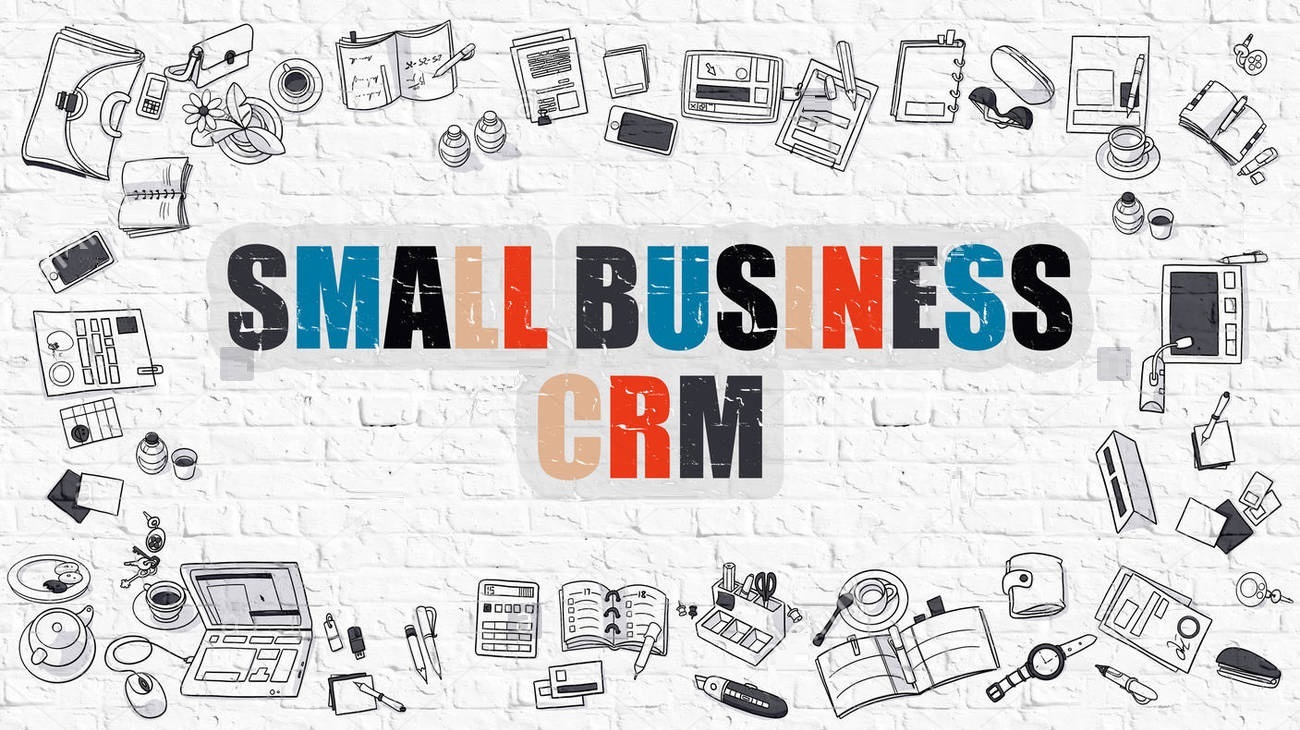 Customer relationship management (CRM) enables small business owners to tackle operational challenges, including sales decline, high client attrition, and misalignment between corporate revenue targets and salespeople's commission policies. If you are a small business owner, there are several ways a client tracking tool can positively affect your bottom line; check out our top five.

CRM works towards keeping your current and potential customers happy, this is especially true for small and medium enterprises where customer satisfaction is of primary importance. CRM has a number of different benefits on the growth of the business which ultimately lead to improving customer relations and increasing sales. How does CRM really help your small and medium enterprise? Let us find out.
1. Client Management
You can use a CRM tool to get more visibility into your client base, ponder the tactics needed for long-term profitability, and formulate better plans that impel your staff to break new operational ground. For example, if the software reveals that 80 percent of your customers are in the pharmaceutical sector, you could hire more salespeople with a medical or pharmacological background, or implement a training program to elevate your sales staff's awareness of the pharmaceutical industry.
2. Profitability Tracking

This tool can also ease up the work of your accountants. They no longer need to worry about tracking every cent of revenue and focusing on shipping costs, product discounts, and client returns. The software helps give a small business a speedy bookkeeping system and more accurate financial reporting, which are important processes in the corporate value chain. When corporate strategists talk about "value chain," they are referring to the collection of tasks and tools that enable a business to grow sales, run efficient operations, and post positive results at the end of the year.
3. Regulatory Compliance
An effective client policy enables small business owners to automate some business processes that were previously manual. This is a winning approach in the long term, especially when it helps you comply with federal and state laws and industry standards. For example, you may not need to hire a team of compliance analysts to perform regulatory checks if you apply the correct settings to a CRM tool. You can instruct the tool to flag a high-risk client or generate the relevant documentation based on the client's risk score.
4. Sales Strategy

As a small business owner, the last thing you want is to lose income by targeting the wrong customer segment, an indication for slender margins down the road. Client administration programs can provide you valuable intelligence about long-term sales trends, helping you adjust the existing corporate sales strategy and results tactics. For example, a five year analysis of your janitorial services company's sales data shows that income from car manufacturers is in decline, while revenue derived from the higher education sector is on the rise. Based on these results, you may decide to target universities and colleges more aggressively and gradually pull back from the auto sector.
5. Customer Service Improvement
CRM can improve a company's customer service practices, helping employees respond to clients' queries quickly and effectively. For example, an entrepreneur can track customers' complaints and see where and why the company is not performing well. The software can also provide insights into clients' order trends, ensuring that personnel never mess up any order related questions in the future.

Client management applications can give a small business operational superiority in key areas. This tool enables your company to understand what it takes to build an effective customer outreach policy and boost sales. Before selecting a customer tracking program, make sure it fits your company's operating processes, industry, revenue cycle, and customer base.

6. Communication

CRM has a major impact on customer communication aspect of a business. Conventionally, emails were the medium of communication focusing on customer feedback. With CRM, there is a separate platform where you get uncluttered client feedback to work on.

7. Analysis

So now that you have a good and effective medium of client communication, you also need a system by which you can analyse the data gathered and work on it. You will be able to track customer movements, have an idea of their preferences and choices and bring them offers suited to their needs.
8. Data storage
You can forget the days of storing information in files and folders and keeping them in cabinets in your office. Right now, you can make use of your CRM and keep all your information on the software platform, restricting its use to authorised personnel only. This keeps your data secured as well.

9. Cross selling and marketing strategies
As you keep analysing customer data including information about their needs and preferences, you are more likely to advertise your other products and cross-sell them to your existing customers. This will increase your network within the client base.
10. Team collaboration

While you are in the process of putting the data together, you need the different departments in your office to be working together. This is especially true for the marketing and finance teams since they have a storehouse of all your information. When they work in a team with the help of CRM for SMEs, your will get better results.
11. Lead generation
Before you pitch in an offer and try to increase sales, you need to focus on lead generation since that lays the foundation for sales. This can be done with the help of your CRM, where you can classify possible leads, understand their tastes and make products more suited to their choices.

12. Automation
This is one of the most effective fruits of CRM for SMEs. There are certain monotonous jobs in the company where you are expected to send monthly reports and files. With the help of this software, you can now make the whole process automated in order to reduce human labour.
13. Integration

While working with CRM, it is essential to keep in mind that good business software is one that can be combined with the other software in the organisation. This ensures that the business is growing from all angles and ensuring that sales and customer service are always improving. Project management and accounting are some of the other software in this regard.
Hope you found this blog useful.
Please contact us on info@crmtiger.com if you needed further help from us.


Do You Need More Information ?
For any further information / query regarding Technology, please email us at info@crmtiger.com
OR call us on +1 630 861 8263, Alternately you can request for information by filling up Contact Us