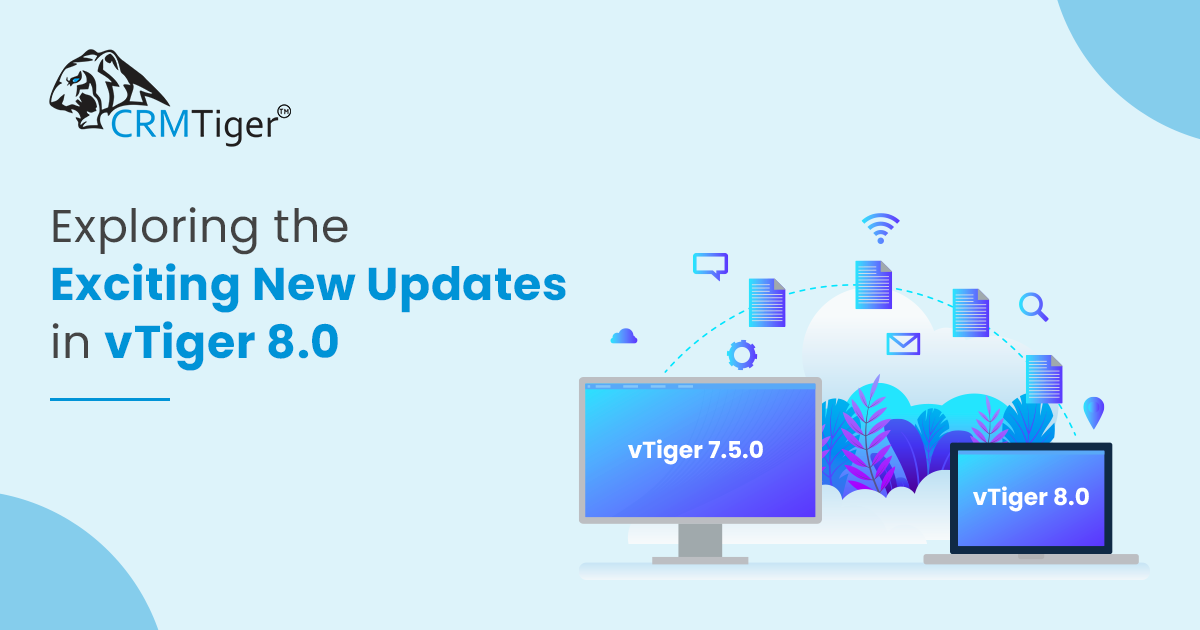 vTiger 8.0 is the latest version of the popular open-source CRM software. It was released in September 2023 and comes with a number of new features and improvements, including:

PHP 8.x support:
More development-friendly and productive with new features such as Attributes, Named Arguments, Match Expression, and Nullsafe operator.
Improved security and better performance:
Previous PHP versions do not have security support, putting organization at risk. With JIT, vTiger on PHP 8 will be even faster.
Stay compliant with regulations:
Regulatory requirements call for only using supported software.
Following are the key highlights of Vtiger 8.0.0:
Added Composer support for PHP server dependency.

Upgraded libraries to achieve better security compliance.

Maintenance fixes and MRs
Official Announcement:
You can find the official announcement here: Vtiger CRM 8.0.0 GA Release
Download Vtiger 8.0.0:
Download the vTiger 8.0.0 from here: Download Link
Migration support from vTiger 7.x to vTiger 8.0:
If you're looking to migrate your Legacy vTiger version to latest version of vTiger 8.0, feel free to contact us on support@crmtiger.com 
If you are looking for a powerful and flexible CRM solution, then vTiger 8.0 is a great option to consider.
Hope you found this blog useful.
We would be happy to assist you.
Please contact us on info@crmtiger.com if you needed further help from us.
Let us know if you need more information on this

Do You Need More Information ?
For any further information / query regarding Technology, please email us at info@crmtiger.com
OR call us on +1 630 534 0223, Alternately you can request for information by filling up Contact Us