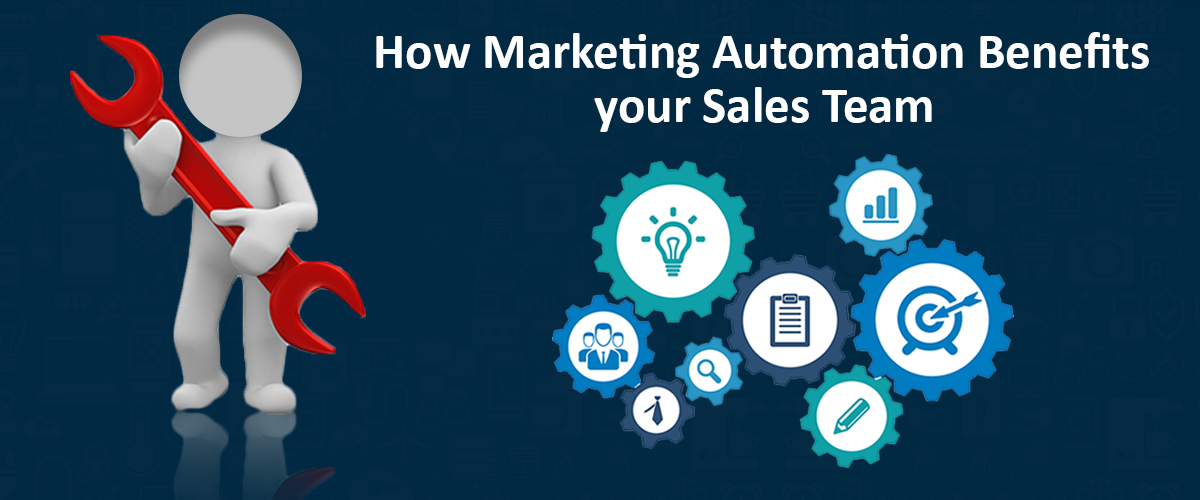 While not exactly a misnomer, the name Marketing Automation might lead one to believe that this technology is just for making the lives of your marketing team easier. In truth, marketing automation features can be just as beneficial for Sales as they are for marketing. Moreover, they can be very effective in promoting transparency between the two departments. These 4 features in particular can help your Sales team shorten their sales cycle and close more deals more efficiently.

1. Monitor Customer Behavior in Real Time:
Marketing Automation lets your sales team observe the activities of your prospects in real time. All their engagements with your website, social channels and emails can be monitored, logged and stored in your CRM. This includes information like when and what pages were visited, clicked links, contact us forms filled and accessed emails. Real time alerts based on certain trigger events can also be setup so Sales can get in touch with them and ask them about their specific needs in a more informed way.
2. Use Lead Scoring for better Conversion Rates:
This feature allows you to define rules for scoring and aggregating lead behaviors and characteristics. In this way, you can effectively prioritize and assess the quality of your leads. When a lead passes a certain score threshold, it can be immediately forwarded to sales so they can have the right conversation with the right lead at the right time. Scoring is also more likely to yield better conversions since it helps weed out any unqualified leads and reduces cold calls.
3. Warm up Cold Leads through Lead Nurturing:
If a visitor is not expressing sufficient interest and has been deemed 'cold' by your Lead Scoring process, it does not mean you should just leave them out to dry and wait for a competitor to sway them away. Instead, with marketing automation you can nurture them through targeted content and emails until they become sales-ready.
4. Reduce response times with Email Automation:
With the power of marketing automation in the hands of your sales reps, they can set up their own email campaigns and follow up with more customers through automated but personalized replies. Email templates for various occasions can be designed beforehand. Lead-specific details like name and organization can be automatically fetched from your CRM database and then be incorporated into these templates. Sales can also setup and enforce rules that allow them to send these emails at optimal times and frequencies.
How can CRMTiger Help You?
Marketing automation drives results by empowering your sales and marketing teams and also promotes inter-departmental alignment. Contrary to popular opinion, the benefits it has for sales may even outweigh the ones for marketing. Regardless, integrating Marketing Automation with your CRM is the way to go.
CRMTiger has implemented various Marketing Automation CRM integrations in the past for businesses belonging to different industry verticals. We can even help you choose the right Marketing Automation solution for your business. Feel free to contact us. We would be happy to assist you.
Hope you found this blog useful.
Please contact us on info@crmtiger.com if you needed further help from us.


Do You Need More Information ?
For any further information / query regarding Technology, please email us at info@crmtiger.com
OR call us on +1 630 861 8263, Alternately you can request for information by filling up Contact Us