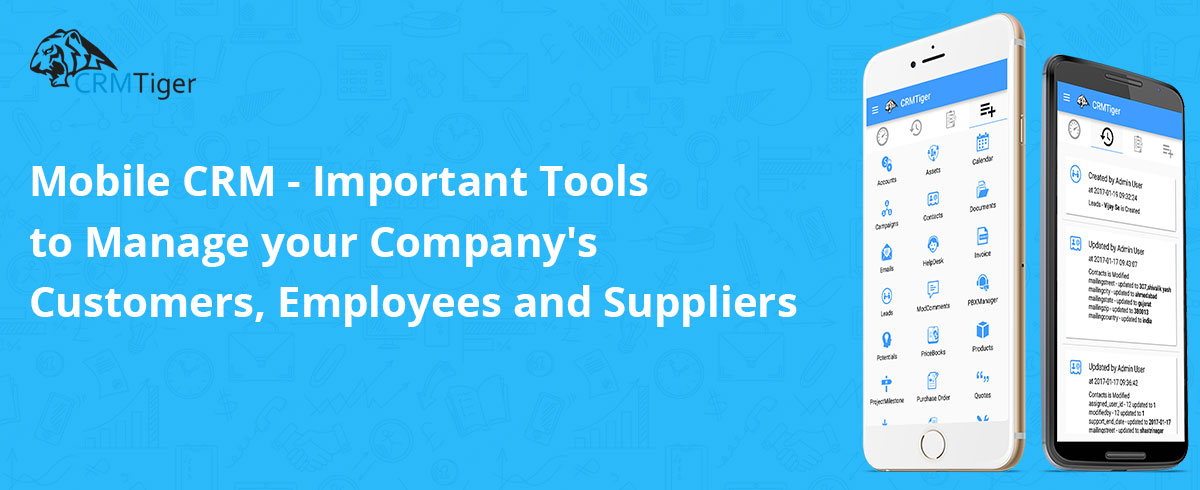 CRMTiger working with many customers, sales team and people in CRM industries either CRM reseller or CRM software company. Everybody needs solution of the problem very fast.

"Mass migration of users from desktop/Laptop to mobile means people now expect latest information to be available anytime from anywhere in the world."
If we look at the Sales Team perspective they always looking to boost their sales from existing customers or new customers.So quick response from sales & marketing team of any queries or concern from the customer required to be address ASAP.
Harvard Business Review's article, "Life of Sales Leads" discusses the amounts of resources being devoted to lead generation as lead capturing methods fall behind. 2,241 U.S. companies data showed that:
Types of Tags :
In vTiger there are two types of Tags.
37% responded within an hour
16% responded within 1-24 hours
24% took more than 24 hours
23% never responded at all
"This means Sales Team win the Game if response within hour of inquiry from prospect"
How Mobile CRM helps Sales & Marketing Team:
Sales & Marketing Team now a days Highly under pressure to perform to achieve Target from companies top management. This is common business practice in almost all industries.
In today's competitive era. sales of the company wins who will take advantage of advance technology or innovative idea to bring customers.
MobileCRM is One of the Tools Sales Team should use to quickly manage prospect, keep updated on what is going on with the prospect with RealTime information if Sales/Marketing is on field or in conference or events. Mobile CRM help Sales team to quickly manage new customers, update conversation with existing customer and many more from simply One Click of finger.
Mobile CRM for management:
Key stakeholder of any company always looking for real time information from almost every department so they will guide team and department accordingly to achieve set target.
Mobile CRM always helping them to achieve success to the company from every front of their business by providing latest information on their mobile dashboard.
Mobile CRM for Customers:
For companies, customer is the key entity to keep them happy on every process of their business lifecycle. if customer is from manufacturing or any other industries they always looking to get an updates of an order placed. Mobile CRM is the platform for the customer to keep getting quick and real information of what is going on with their order.
If we look at the other sense than mobile CRM always helpful from company if they offer mobile CRM access to customer so customer can quickly see the Quotes and Paid Invoice against the service/product bought from the company
Mobile CRM for Employees:
Employee is key stakeholder of the company parallel to customer. As per the survey conducted by various agencies "Employees always looking to work with the companies which has the transparent policies and healthy culture and quick resolution of issues related to day to day activities."
Field staff always updated with real-time information about the products and services offered by company so they offer customer latest information about their products and services without any delay to quickly close a deal with customer.
Thus Mobile CRM is important platform for any industries to serve customer as quick as possible.
Feel free to contact us. We would be happy to assist you.
Hope you found this blog useful.
Please contact us on info@crmtiger.com if you needed further help from us.


Do You Need More Information ?
For any further information / query regarding Technology, please email us at info@crmtiger.com
OR call us on +1 630 861 8263, Alternately you can request for information by filling up Contact Us