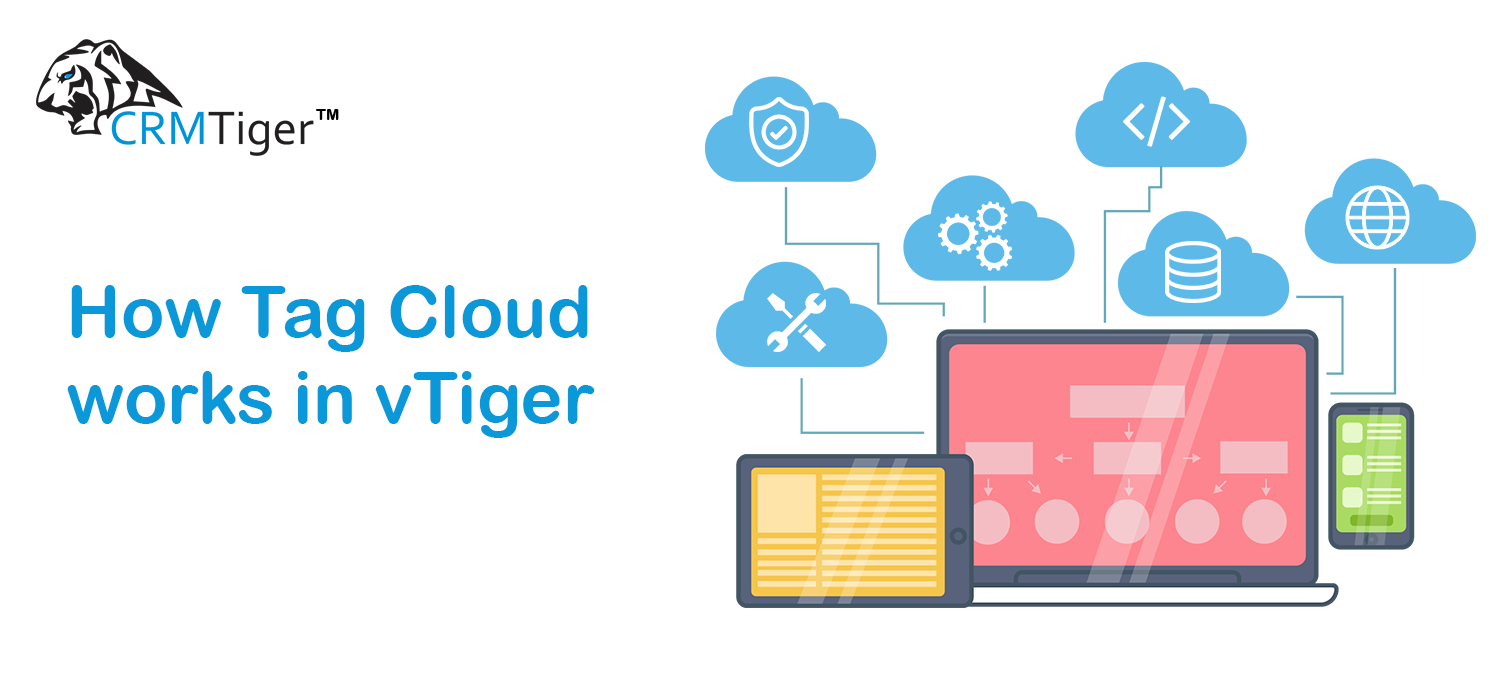 Tags in vTiger is a very useful and powerful tool that many users might have missed to explore. vTiger 7.x has enhanced and much more effective Tagging feature.

Tags help you find records easily instead of searching them and at times some records are not easily searchable. With Tags you can add a word or short phrase to a record. The Tag added for in record will help you to distinguish it from others.
For example, sales executive Tags a lead for an event or a specific product or service interest. Later he or she can find all such leads for meetings at an event in relation to a product of their interest.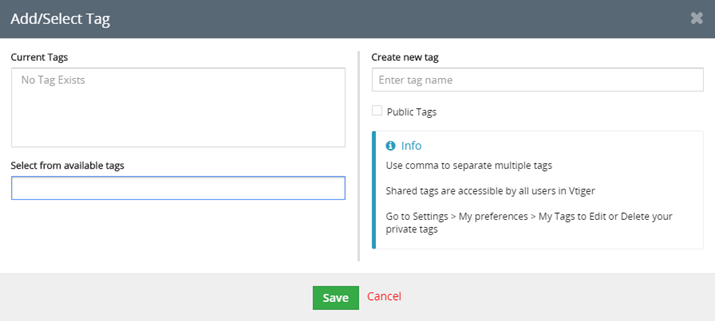 Types of Tags :
In vTiger there are two types of Tags.
Private Tags – visible to user only for personal use
Public Tags – Visible to everyone, shared with other users of Organization in vTiger
Adding Tags :
You can add tags to multiple selected records or to a single record as shown in the image above.
When you click "Add Tag", a popup window will open where you can either select from existing tag or add a new one.
Public Tags: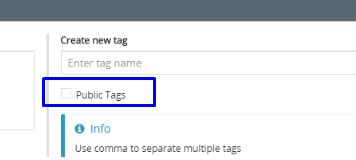 While creating a new tag, it is always a private tag but if you wish to make it public, you need to check "Public Tags" checkbox while creating one.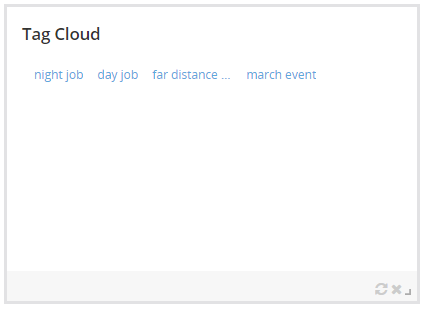 User can view all tags in a Widget on Dashboard. Click on any tag will display all related records separated under their respective modules as search result.


Rename, Edit and Delete Tags:
Users can Rename, Edit or Delete any private Tags anytime. Public tags can be renamed,Edited or deleted by owner only if it is not associated with any records by other users.
Unlinking Tags from Records: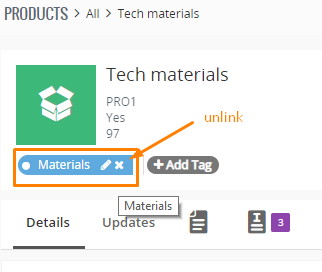 Open a record and click "x" from the linked tags list to unlink a tag from a record.
vTiger has lots of capabilities and features to help you save time. Tags is one of such features to increase your efficiency and productivity. It will work for you only of you use it. Try practicing more and more use of Tags and you shall see the results yourself.
Feel free to contact us. We would be happy to assist you.
Hope you found this blog useful.
Please contact us on info@crmtiger.com if you needed further help from us.


Do You Need More Information ?
For any further information / query regarding Technology, please email us at info@crmtiger.com
OR call us on +1 630 861 8263, Alternately you can request for information by filling up Contact Us