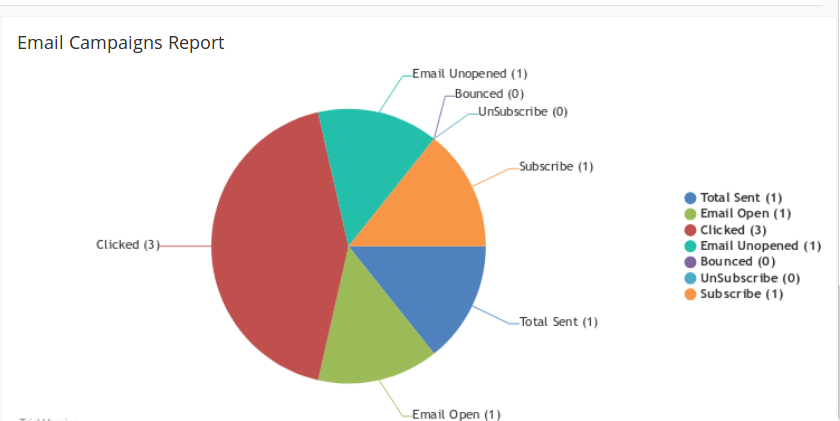 CRMTiger Team added new feature in vTiger email campaign called "Tagging" This will help users to get the selected search from email campaign subscribers list from selected slide of graph.

Details on how to use Tag features in Email campaign:
For example. Email body has 2 link and email send to 100 customer.
After sent email 10 customer click on first link and another 10 click on second link.
When we saw graph all click count display on graph.
If user click on "Clicked" section on graph then display below page where display list of customer which is click on link
There is option to "Add Tag".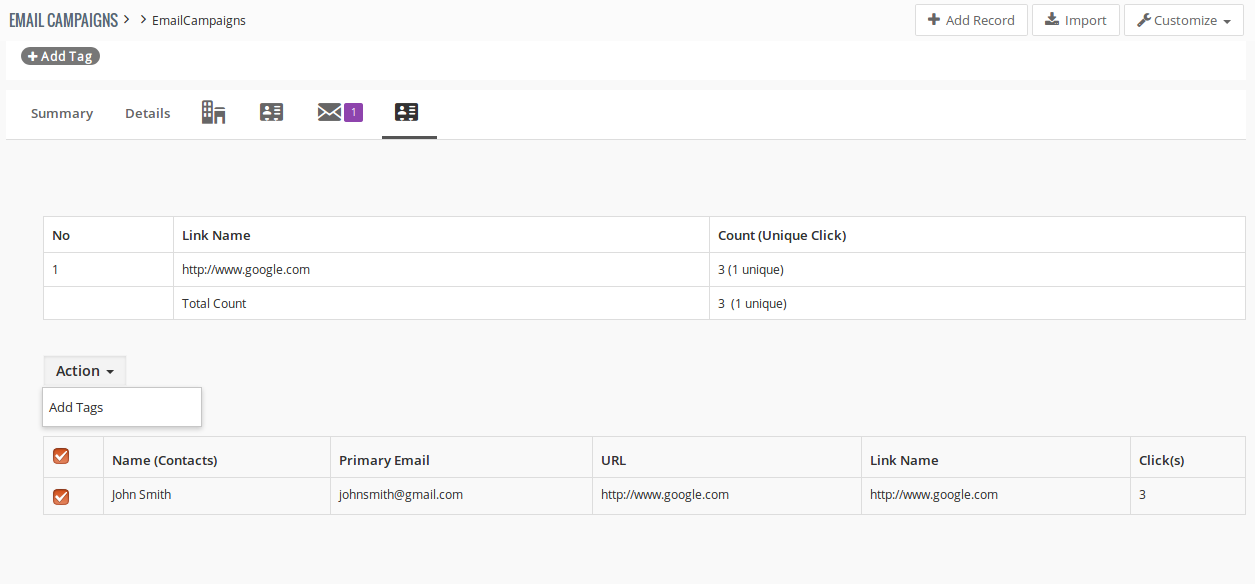 If user click on tag then it's open below popup. Where user select existing tag or new tag.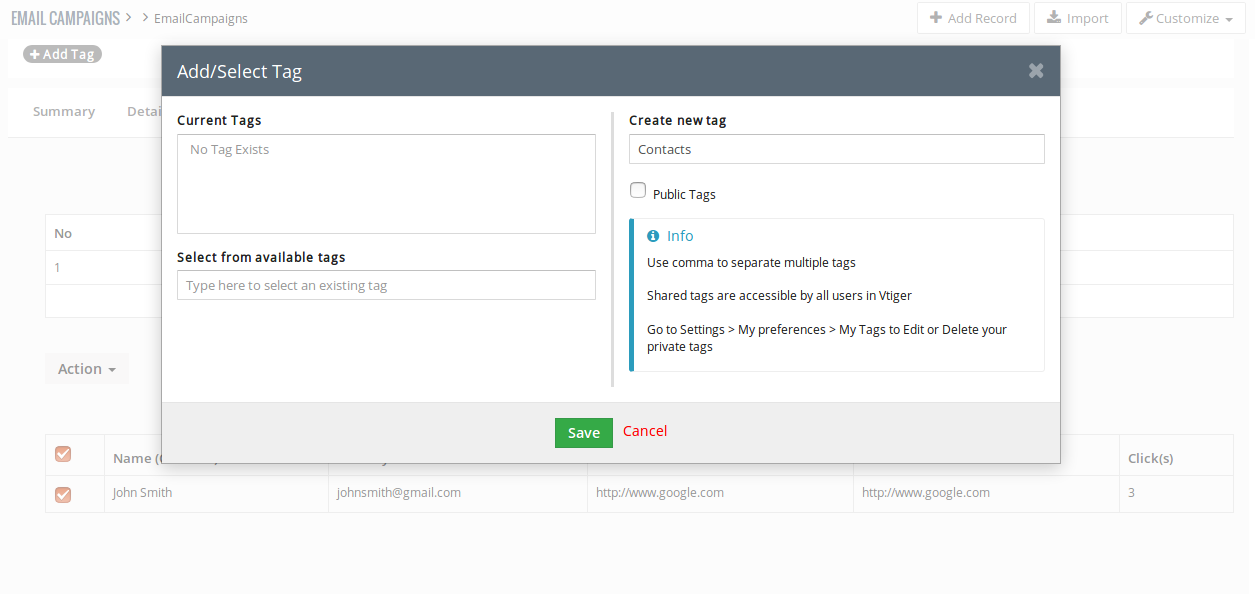 After adding tag tag display on listing page of module.

If user click on that tag then display only those records which is selected.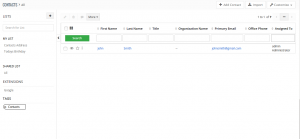 Click here review more updates on email campaign extension.
Feel free to contact us. We would be happy to assist you.
Hope you found this blog useful.
Please contact us on info@crmtiger.com if you needed further help from us.


Do You Need More Information ?
For any further information / query regarding Technology, please email us at info@crmtiger.com
OR call us on +1 630 861 8263, Alternately you can request for information by filling up Contact Us