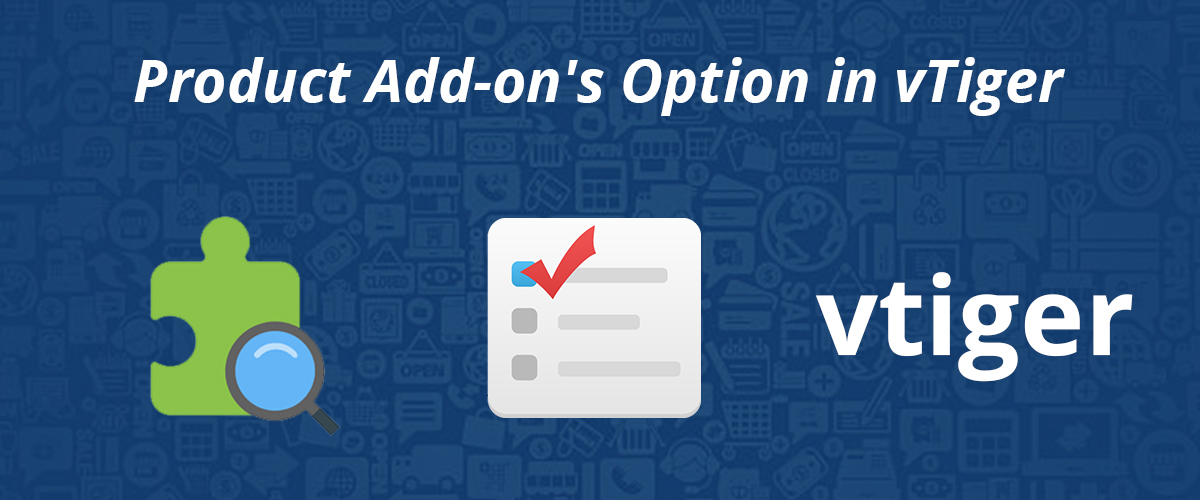 When company working on vTiger inventory system with multi level of products implementation than this solutions will be useful for them.

For example if company dealing in selling "Electronics items" like Laptop,Desktop etc..
Than sometime there is needs to sell "Laptop" with Add-ons accessories like Mouse,keyboard,Charger etc..
CRMTiger team implement Add-on features in vTiger Product and extend that to various inventory modules like Sales Order, Invoice, Purchase order etc..
Each product has an option to manage addon from product details screen as mentioned below. "Addon" itself a product in CRM.


In Item details section of each inventory module there is an option to select a product.
If product has "Add-ons" specified than it will automatically add a new row of each "add-ons" associated with the product.
Feel free to contact us. We would be happy to assist you.
Hope you found this blog useful.
Please contact us on info@crmtiger.com if you needed further help from us.


Do You Need More Information ?
For any further information / query regarding Technology, please email us at info@crmtiger.com
OR call us on +1 630 861 8263, Alternately you can request for information by filling up Contact Us