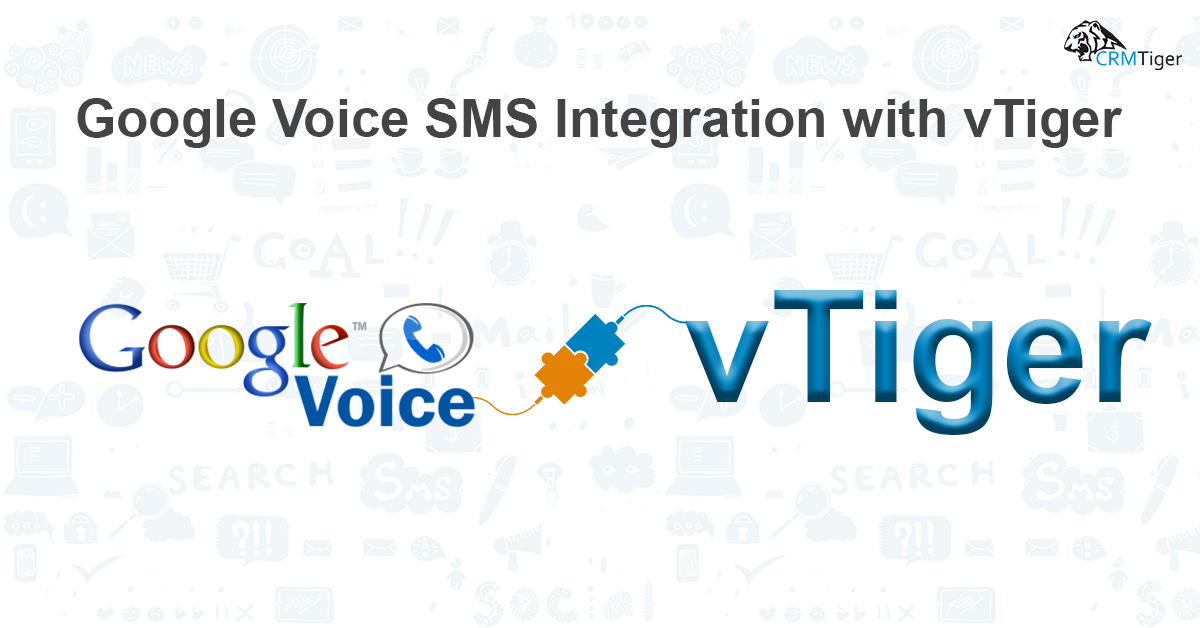 Hello Folks,
Google Voice is a telephony service that provides call forwarding and voicemail services, voice and text messaging, as well as U.S. and international call termination for Google Account customers in the U.S. and Canada.

CRMTiger implemented vTiger integration with Google Voice SMS service. This Integration helps users to effectively manage the SMS services with following features.
Send SMS
Received SMS
1. Send SMS:
To send SMS to a lead or contact from vTiger CRM, either detail view or list click on.

2. Receive SMS:
SMS received to a dedicated number will be stored against relevant contact, based on SMS received on Google Voice number from contact's phone number.


We built and added SMS Notifier option in vTiger to Setup SMSNotifier option to setup API related to google voice as shown in the image below.

3. Google Voice Send/Receive Dashboard:
Feel free to contact us. We would be happy to assist you.
Hope you found this blog useful.
Please contact us on info@crmtiger.com if you needed further help from us.


Do You Need More Information ?
For any further information / query regarding Technology, please email us at info@crmtiger.com
OR call us on +1 630 861 8263, Alternately you can request for information by filling up Contact Us