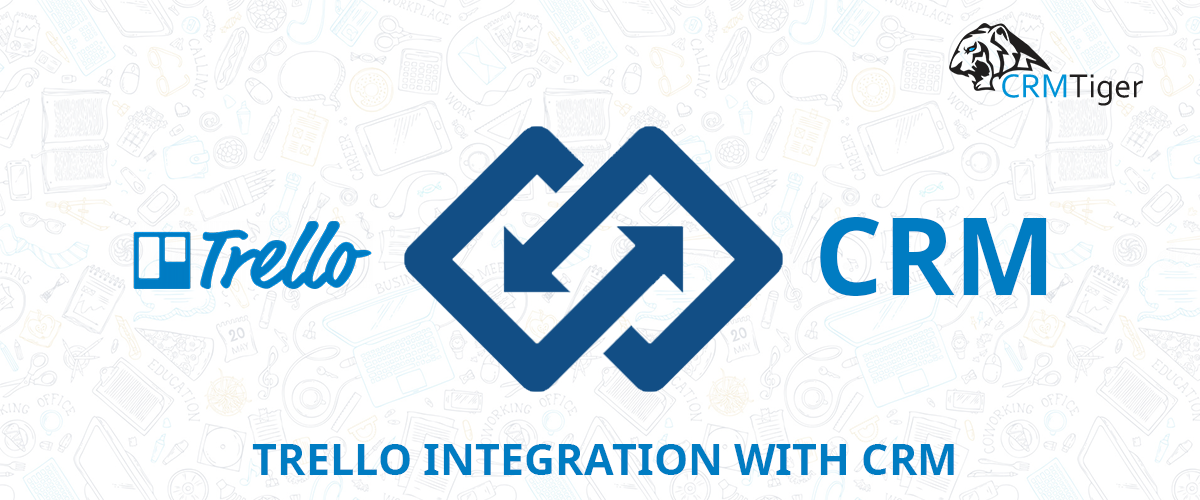 Trello is the easy, free, flexible, and visual way to manage your projects and CRM is a strategy for managing all your company's relationships and interactions with your customers. It helps you improve your profitability. We integrate Trello with CRM for manage your team's work and stay up to speed on the progress of your projects by integrating Trello with CRM.

Let CRM power your Trello cards If you need to manage projects after a deal has been won, or even need some project management during a specific stage in your pipeline, our integration makes the movement of information between CRM and Trello magically effortless.
How It Works:
Add the integration to a group and select the activities you want to be notified about.
Once the integration is successful, you will start receiving updates in your CRM. Connect group when a card is created, commented upon, or assigned to a member in Trello.
You can disable or enable the integration by going to the Integration section of CRM.
CRM-Trello integration allows you to:
Attach information from CRM to relevant cards in Trello
Add rules to auto-create new cards based on CRM events
Share deals, persons and organizations to a Trello board
CRMTiger team integrate Trello Board with CRM. It means any entries in Trello Board sync with CRM and any Entries in CRM will sync with Trello Board.

From CRM when user create leads/contact/organization in trello "Agent Signup CRM" board create one "Card" with information.

Feel free to contact us. We would be happy to assist you.
Hope you found this blog useful.
Please contact us on info@crmtiger.com if you needed further help from us.


Do You Need More Information ?
For any further information / query regarding Technology, please email us at info@crmtiger.com
OR call us on +1 630 861 8263, Alternately you can request for information by filling up Contact Us