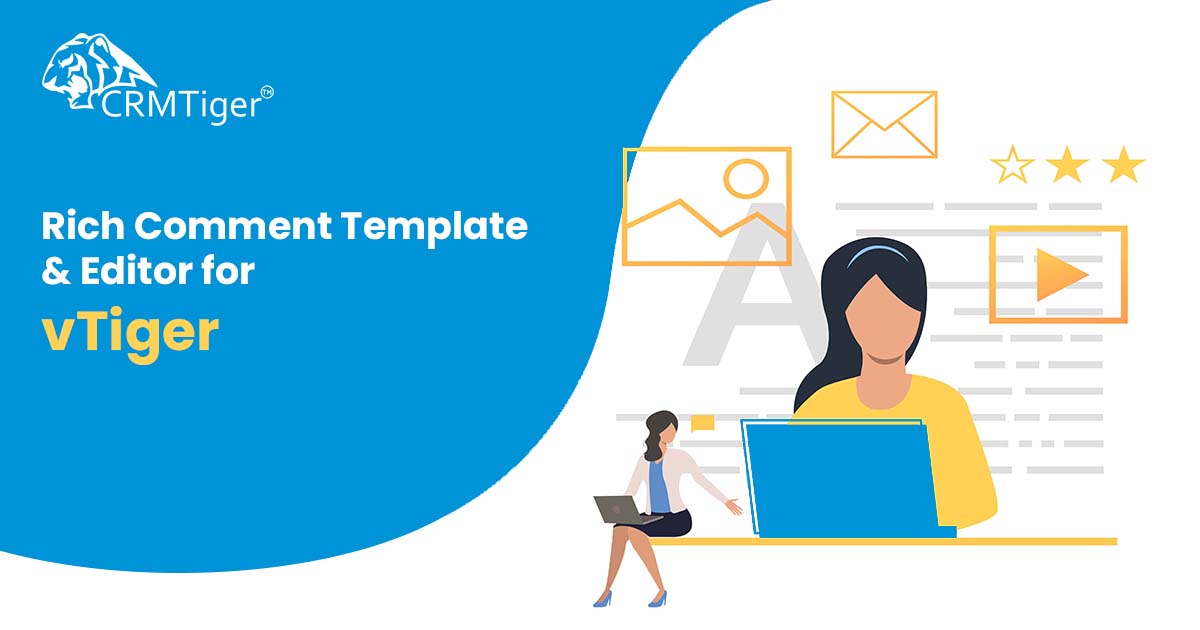 Do you think of optimizing comments which is an important feature for any CRM?
CRMTiger Team Implements Template management of Comments so your team can be efficient while submitting structured comments in terms of the form instead of Free text comments.

How Does the Comments Template Work?
There is an option in the comments template to create any types of comments along with Dynamic form. This will help you to manage agents/users to just select and update the form.
Select List of Available Template to post the comment.

When comments template created from admin it will have an option to find and select comments template from comments section of any module.

Display Comments Template Along with Form which user has to select and submit

User has to select or update information to pre-design form which will be open on selection from the Comments Template List.

View Entered form

Once a user submits the form and adds additional comments it will store them.
There is an option of Edit to view existing added comments in same Dynamic form along with comments.

Which industries can use a comments editor?

Inspection Industry

Some of the industries like Home/Office Inspection have many agents on the field to submit forms on every inspection. They've predefined templates which they need to update in comments.

Healthcare Industry

Healthcare industry like Clinics/Hospitals having many forms to be filled out and need history of each form against patients to check what has changed from previous version to current version.

Hope you like this customization.

Feel free to contact us on info@crmtiger.com for any questions or concerns.

Let us know if you needs more information on this


Do You Need More Information ?

For any further information / query regarding Technology, please email us at info@crmtiger.com
OR call us on +1 630 534 0220, Alternately you can request for information by filling up Contact Us