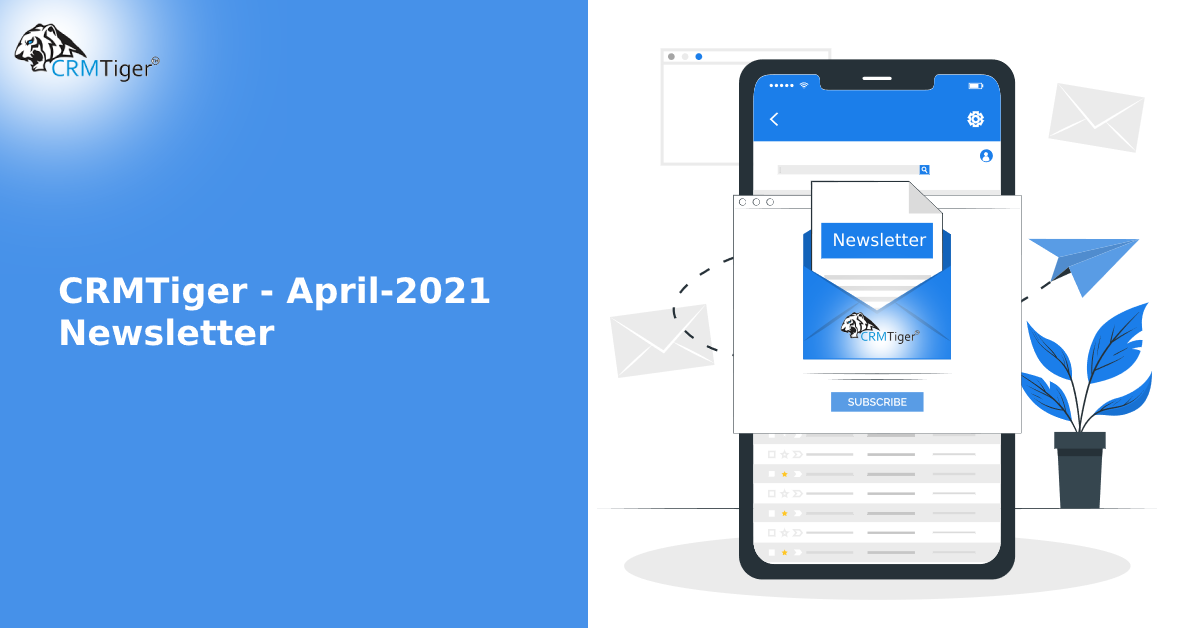 April 2021 updates from CRMTiger team.
Greetings from the CRMTiger team and welcome to the April edition of our newsletter, During this pandemic time we pray for your healthy and peaceful life.

It's our pleasure to update you on what is going on in with our vtiger development team
New Updates & Implementation:
1. vTiger Mobile Apps: CRMTiger team released updated mobile Apps version for android and iOS. Click here for more information.
Latest updates covers lot of new features
Automated Push Notification

Event, Task, Mentioned in comments, When record assigned…etc.
Quick and Easy record search and access

Multiple field search option with Save Search
Custom filter implementation

Create your own filter from Mobile Apps for the record
Menu management

​​If you don't like some menu it's ok, Hide it from your Apps view
Mention users

​​Mention users in Comments to get a Push notification
Address Auto-Finder

​​Find and Fill Automatic address
2. vTiger WhatsApp Integration: CRMTiger team about to release the latest update of WhatsApp extensions to connect your whatsapp with vTiger to send/receive WhatsApp messages from vTiger CRM. with many other features. Click here to get more information about WhatsApp Integration.
3. vTiger Gmail/OutLook/Office 365 extension: CRMTiger team working hard to release new updates on Integration of Gmail Chrome/outlook and Office 365 extension. Stay tuned for the updates…
4. Survey Form: Survey form for vTiger is an Important aspect to get feedback from customers. Team at CRMTiger working hard to release Survey form for vtiger. For more information review survey form from here.
5. vTiger Mailup integration: Integration of vTiger Mailup helps customers easily sync subscribers from vTiger to Mailup as well as retrieve detailed analytics reports from Mailup to vTiger. CRMTiger will keep you posted once this extension ready to Go-Live.
Ongoing CRM Implementation Project…
It's our honour to update you that the CRMTiger team achieved a milestone of few projects.
1. Finish implementation of CallCenter CRM for US based Insurance Advisory firm.
2. Team continues to work on multiple projects from Israel based Energy,Telecommunication, Inspection Company.
vTiger Extensions:
1. Upcoming Extensions :
Our Team working on upcoming extensions available soon on our extension store.
Google Calendar Integration per user
Office 365 / OutLook Integration
Mailup-vTiger Integration
Keep visiting our extensions store here to get latest extensions
We are really thankful to all team members of CRMTiger to work hard even on Weekend to achieve success !!!
#StaySafe #StayatHome #Socialdistancing
The CRMTiger Team
www.crmtiger.com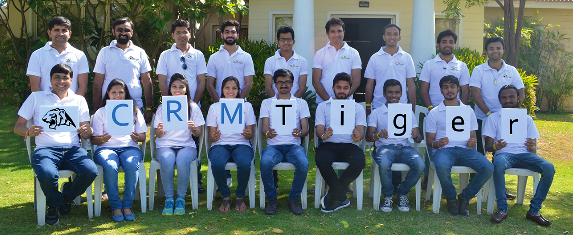 Follow us on – Twitter / LinkedIn / Facebook
Do You Need More Information ?
For any further information / query regarding Technology, please email us at info@crmtiger.com
OR call us on +1 630 534 0220, Alternately you can request for information by filling up Contact Us