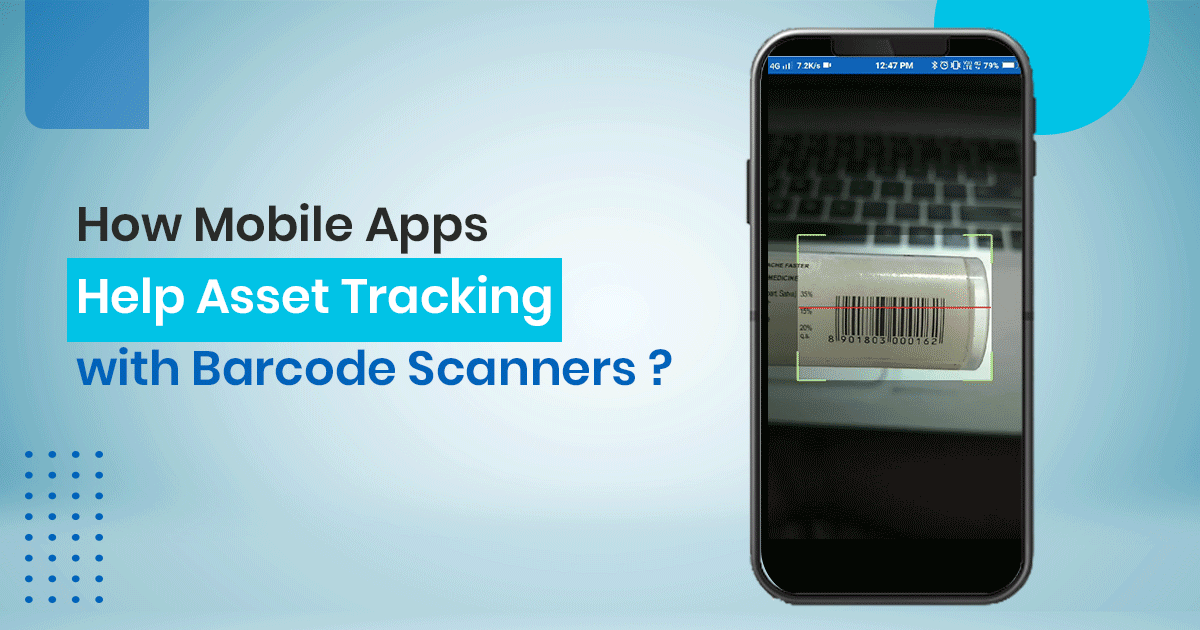 In any product we have seen barcodes have been printed, to identify the product from other similar products. How storekeeper or dealers keep track of their assets? Just using a Mobile App on your finger tip.

Challenges faced while not having accurate software with you for asset tracking.
Imperfect stock levels sometimes.

Sometimes it's hard to manage the stocks in an accurate manner and that affects when storekeeper wants to do out-of-service that product.
Protracted equipment failures.

Every equipment has its own validity, therefore companies facing ageing equipment issues. To increase the lifecycle of equipement, maintenance and routine repair is necessary.
Shortage of Information Sharing

It's very important to keep the data profile of an asset precisely to avoid the unplanned repair and maintenance.
Misconception In Asset servicing

It will lead to servicing error if accurate information is not addressed properly and that will affect when emergency on-demand service needs to be place.
Time consuming

Bigger role is to manage assets effectively because to take any urgent decision cannot take longer time to come to the point. So efficient and effective asset management is also mandatory.
Now, No longer asset tracking will lose revenue.
How to use Mobile Apps for track assets with Barcode Scanners?
To scan barcodes, what's needed? Scanner, Right? So why don't we use our mobile device camera as a scanner and keep track of assets.
We all know how much Mobile device is helpful to our business life too. Therefore, this Mobile App will assist you to keep record of your asset accurately.
How does it track?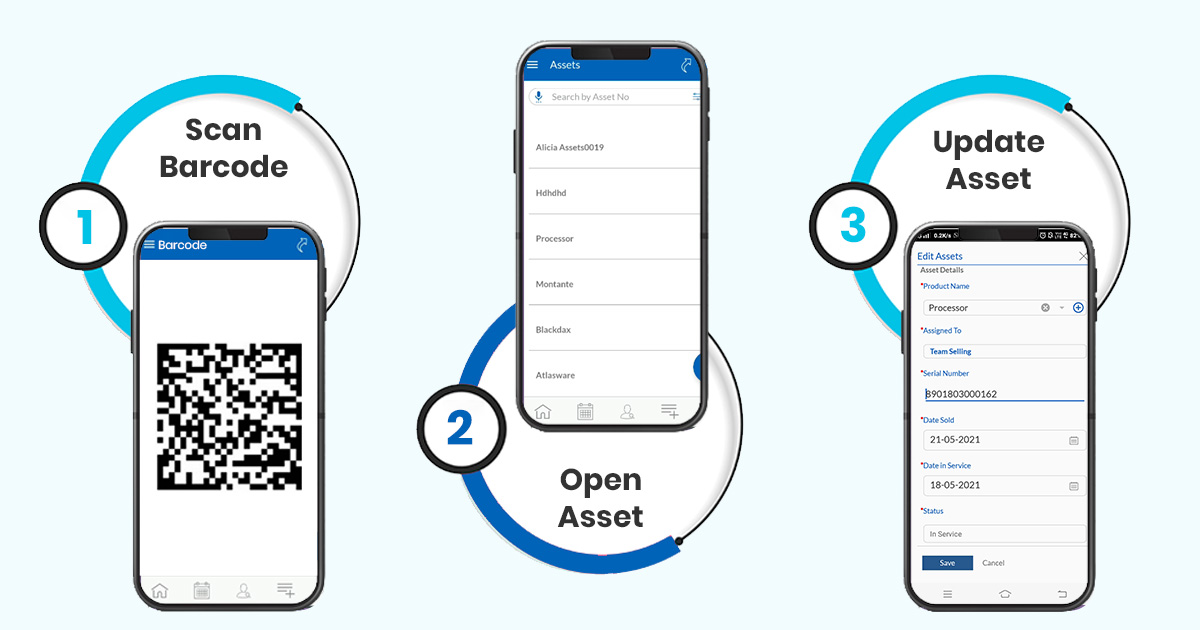 1. Scan the product barcode.
2. After scanning that product, serial number will be filled automatically on the necessary field.
3. Filtering option also if want can apply to search the product.
4. Easily assign that asset to your co-worker so they may also track it.
5. Create filter manually by adding condition.
All the above points will assist to track products simultaneously.
At CRMTiger we build mobile apps for vTiger to do seamless asset tracking to manage asset easy and effectively.
Conclusion
To choose the Mobile App for Asset tracking for your business will be in the list of your wise decision. It will heal the challenges of asset tracking and increase the potential of business too.
Once you adopt this App you will get to know its benefits in various ways. This makes you relief to manage and track the asset accurately and efficiently.

Want to try before buying? We will be happy to assist you. Choose a trial of One-Month for your company.
Do You Need More Information ?
For any further information / query regarding Technology, please email us at info@crmtiger.com
OR call us on +1 630 534 0220, Alternately you can request for information by filling up Contact Us