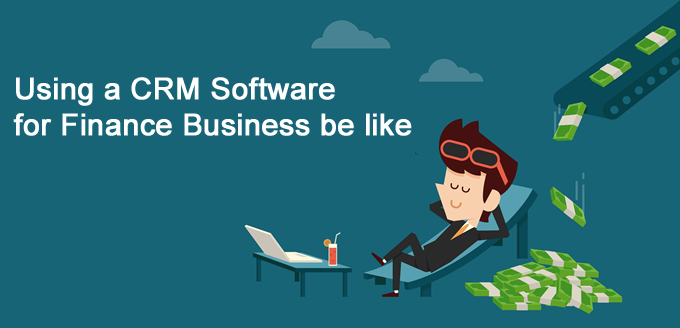 Engage deeper with your customers

In the Financial Services industry you deal with intense competition. Prices, products, and distribution models can often be easily copied by others. To differentiate your business and excel in such an environment, you must connect with clients on a deeper level. This essentially involves:

  Looking for efficient ways to gather insight into customer needs and preferences.
  Offering them relevant, personalized products and services.
  Delivering a high-touch experience based on personal and contextual knowledge of the customer.
  Retaining profitable customers.
Therefore, implementation of efficient Customer Relationship Management (CRM) software is a business-critical issue.
Benefit from CRM software
CRM is the very tool you need to drive growth to your business. With a robust CRM solution in place, you can:
  Increase customer satisfaction and retention.
 Gain deep insight into client needs.
 Identify high-value clients.
 Create targeted offers.
 Engender customer trust through personalized services.
 Expand relationships with customers.
 Improve customer loyalty.
 Increase business performance.
 Strengthen competitive advantages.
 Automate tasks and processes.
 Speed execution of multi-step processes.
Super-charge your business with CRM from CRMTiger
At CRMTiger, we are engaged in creating CRM software for Commercial Banking, Retail Banking, Capital Markets, and Wealth Management organizations. Our custom CRM solutions enable financial services providers to successfully manage customer relationships across all channels and touchpoints. We always do our best to meet the most demanding requirements of our clients.
Feel free to contact us. We would be happy to assist you.
Hope you found this blog useful.
Please contact us on info@crmtiger.com if you needed further help from us.


Do You Need More Information ?
For any further information / query regarding Technology, please email us at info@crmtiger.com
OR call us on +1 630 861 8263, Alternately you can request for information by filling up Contact Us