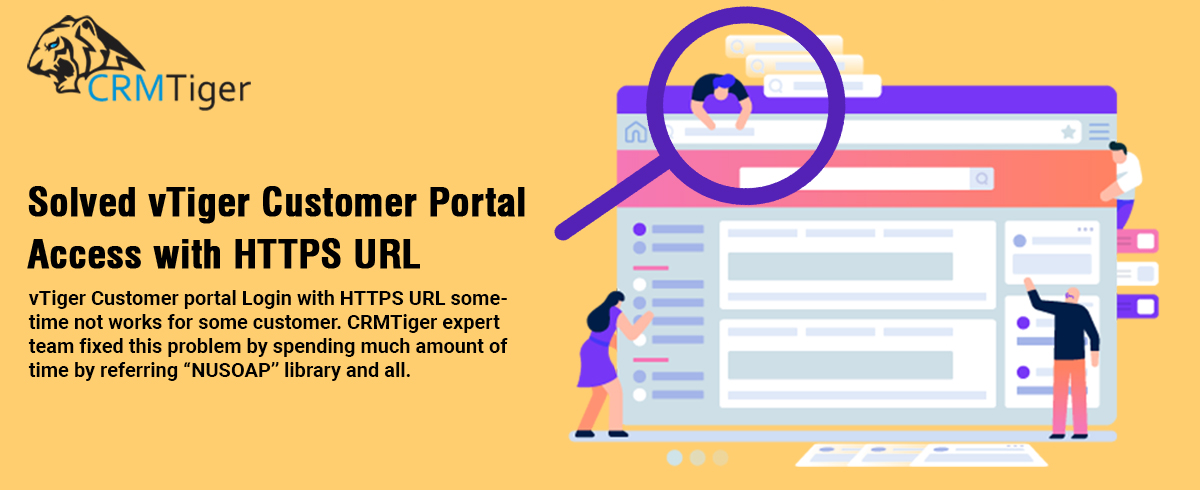 "Sometime some problems in technology hammering to our brain and it continues until it won't solved."
vTiger Customer portal Login with HTTPS URL sometime not works for some customer. CRMTiger expert team fixed this problem by spending much amount of time by referring "NUSOAP" library and all.

Kudos to CRMTIger's Real Tiger !!!
Some of the fixed done by CRMTiger team by modifying related files to allow login with URL having HTTPS.
ScreenShorts:
This problem was solved in version 6.5 and 7.1
Idea behind sharing blog to help community if they're facing such issues.
Feel free to contact us. We would be happy to assist you.
Hope you found this blog useful.
Please contact us on info@crmtiger.com if you needed further help from us.


Do You Need More Information ?
For any further information / query regarding Technology, please email us at info@crmtiger.com
OR call us on +1 630 861 8263, Alternately you can request for information by filling up Contact Us