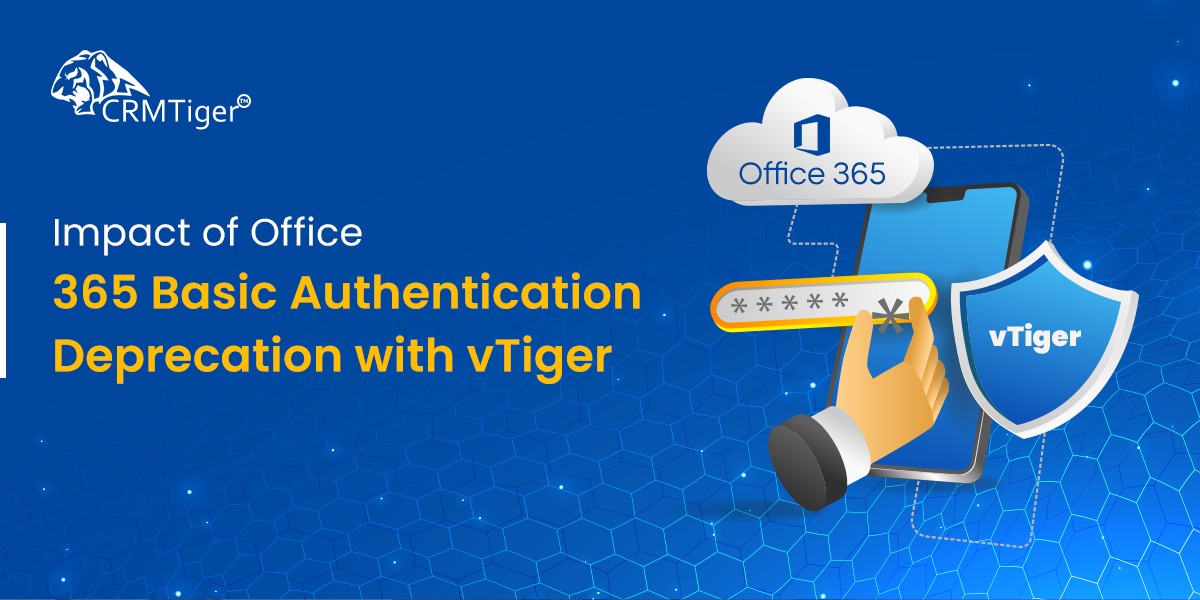 Basic Authentication Deprecated by Microsoft
Microsoft will permanently disable all basic auth protocols during the first week of January 2023. There will be no possibility of using basic auth after that.
Why is Microsoft Disabling Basic Auth?
Microsoft is seeing that accounts are being hacked by leveraging basic authentication (basic auth). Microsoft is disabling basic auth to protect your data and accounts from being hacked.
How does basic authentication deprecation Impact to vTiger?
Email is a vital service for many customers, and turning off basic auth could impact their business.
Vtiger CRM uses basic auth for Microsoft office 365, the deprecation of basic auth impacts Mail Converter and Mail Manager.
It stops the Mail Converter Sync from recording emails sent through the Inbox. This may cause difficulty keeping track of your team's emails with your leads, helpdesk, contact and organisation .
vTiger is working on a custom authentication system so Mail Converter and Mail Manager are not able to authenticate with Microsoft Office 365.
How CRMTiger helps to cure your vTiger against deprecation issue?
CRMTiger Team developed registered apps on microsoft azure platform with name "CRMTiger App", which will help you to authenticate your office 365 account in Microsoft.
After the successfully authenticate with Microsoft, you are able to connect your Mail Converter and Mail Manager with Microsoft office 365
CRMTiger team provided login button option in Mail Convertor to login using OAuth apps built by CRMTiger team
Once you install OAuth patch provided by CRMTiger team, it will display Office365 login button option in mail convertor as per the screen below.provided
In mail convertor under "Create Mailbox now" option it will have following option.

Other
Office 365
Simply click on login button as per the screen below to login using your office 365 login to connect your Mailbox for mail convertor.
On successfully login it will display consent screen to take permission to access mailbox to retrive email to vtiger.
Note: By accepting permission request you are allowing CRMTiger OAuth apps to proceed further to read emails from your MailBox. CRMTiger always committed to your privacy to keep secured way of transition of your data from Office365 to vTiger.
Hope you found this blog useful.
We would be happy to assist you.
Please contact us on info@crmtiger.com if you needed further help from us.
Let us know if you need more information on this

Do You Need More Information?
For any further information / query regarding Technology, please email us at info@crmtiger.com
OR call us on +1 630 534 0223, Alternately you can request for information by filling up Contact Us