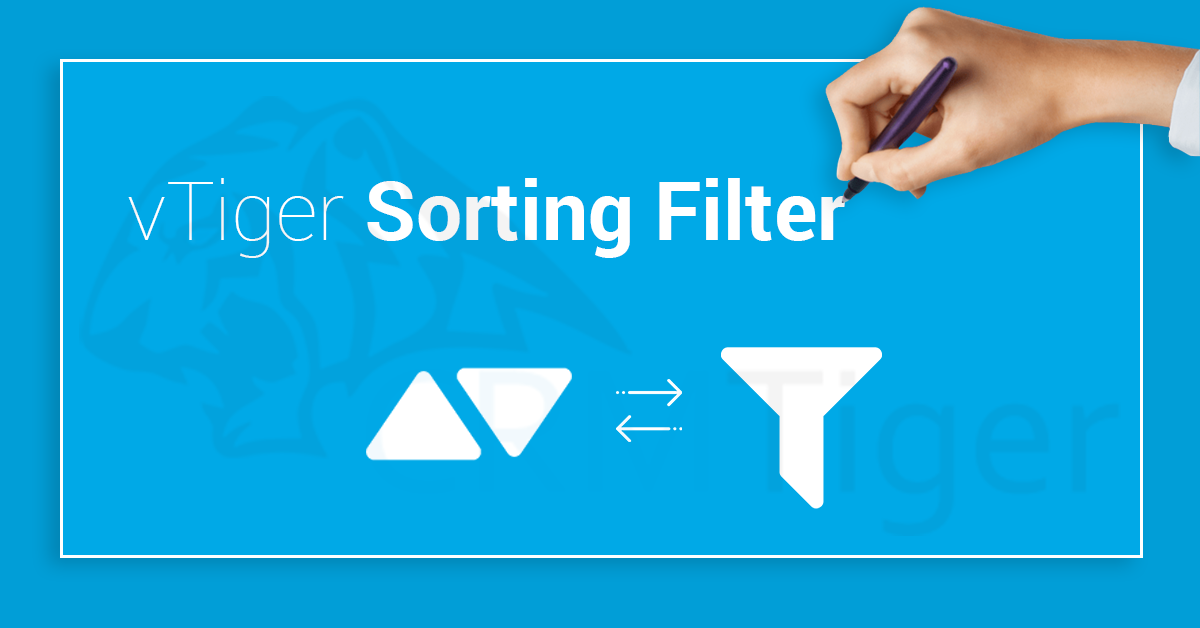 In Order to cater the flexibility to the users to arrange the data, CRMTiger team have introduced the ability to filter and sort users data either in ascending or descending order for every field in every module.

We have carefully curated sorting filter that every field data will be sorted out for every module to produces a sequential data. Here is the feature for the filter.
Features:
1. According to the filter, data will be seen depending which field user had configured in sorting filter.
2. In vTiger the Default data is in descending order and in case if user wants a data in ascending order.
How it works:
Create a new filter and add the fields to be displayed.
Select the filed to be sorted from the drop down menu in the sorting section.
Select the option for descending or ascending against the field.
Save the filter.
Screen Shots:
Hope you found this blog useful.
Let us know if you needs more information on this.
Follow us on – Twitter / LinkedIn / Facebook / Google Plus


Do You Need More Information ?
For any further information / query regarding Technology, please email us at info@crmtiger.com
OR call us on +1 630 861 8263, Alternately you can request for information by filling up Contact Us