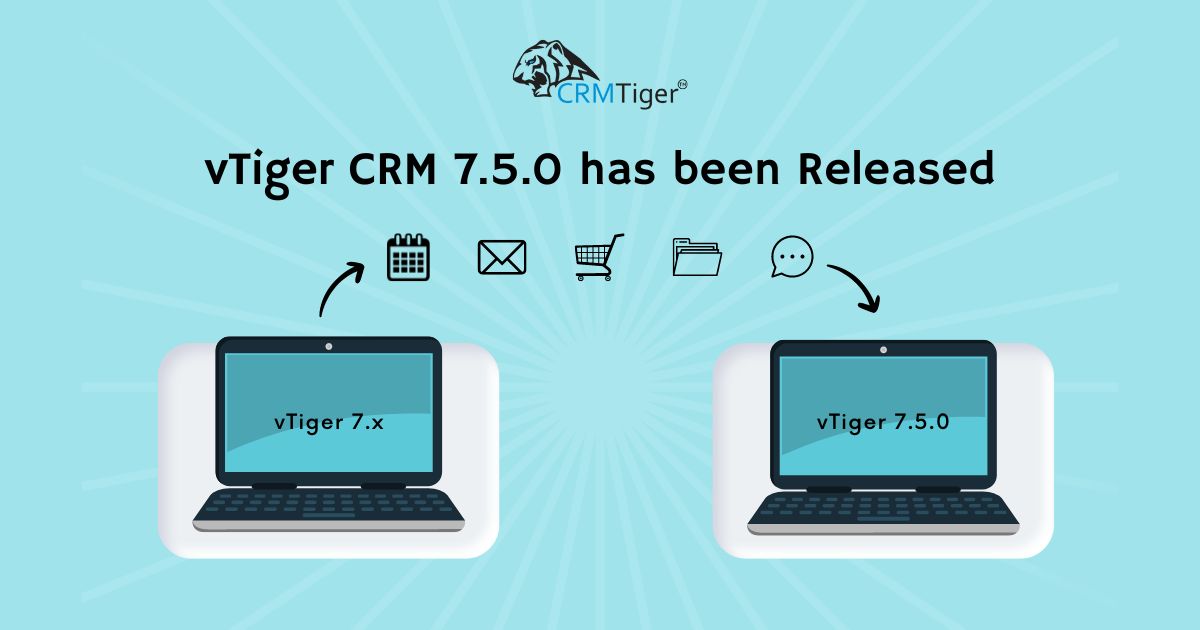 Recently the official announcement new version vTiger 7.5 of a very popular CRM Open Source has been released!
This release covers over 45+ issues and 30+ enhancements.

Click here for download.
Click here for Release Notes.
Also longly awaited support for 8.x versions.
CRMTiger team will now mainly focus to bring you all our Extensions for this vTiger versions in short period of time.
When updating the extensions themselves, you will find all the changes in the changelogs.
Here is the executive summary of next updates from vTiger :
Release 7.5.0 :
Ready to use

Easy to implement and customize

Works with thousands of popular business tools

Is optimized to enhance your customer's experience throughout their purchasing journey
Next Release vTiger 8.0.0 – Wishlist:
Refactored code-base (Server and Client)

Composer support

Bower support

Remove Deprecated & Legacy code

Many more
Hope you found this blog useful.
We would be happy to assist you.
Please contact us on info@crmtiger.com if you needed further help from us.
Let us know if you need more information on this

Do You Need More Information ?
For any further information / query regarding Technology, please email us at info@crmtiger.com
OR call us on +1 630 534 0223, Alternately you can request for information by filling up Contact Us