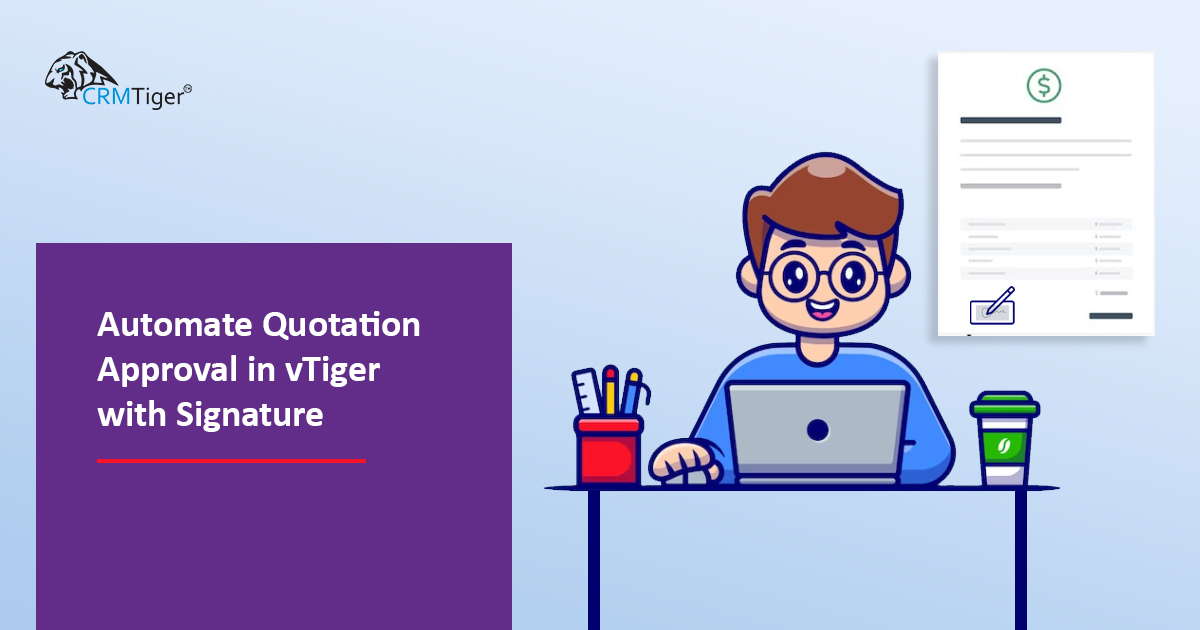 Looking to Automate Quotation Approval in vTiger with Signature?
If Yes then we've a solution for it. Recently the CRMTiger team implemented automate quotation approval in vTiger with signature for one of the customers.

CRMTiger team did the following implementation for customer to Automate Quotation Approval in vTiger system with Signature.
Open the Digital Signature Module from the Menu as shown in the below screenshot.
After Opening the Module, Enable the Module for which you want to enable signature. Also configure the Email Template and Signature Template.
After configuring all the things, Go To Quotes Module and open any of the Record.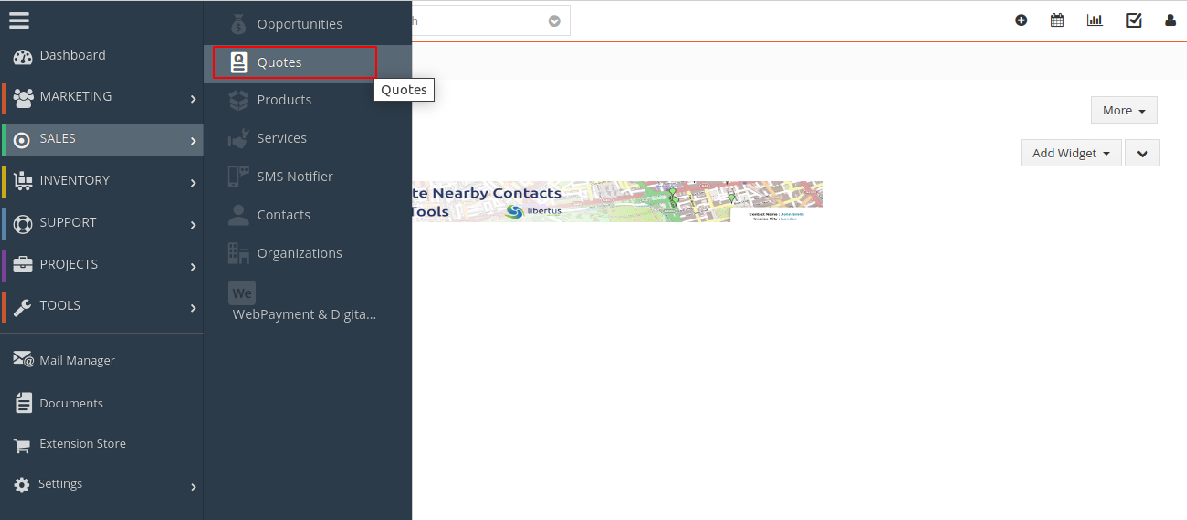 Once you open any record, you will be able to see the

"Send To Customer"

Link in More Drop List.

Once click on the "Send To Customer", it'll open the popup from which you can Send Email, Copy Link and Send To Customer for sign the Quotation and also preview the Quotes.
Once Link opens, It'll look like below and customers can sign the Quotation. Once Quotes sign, it'll update the Status as "Signed" in Quotation and save signature in Quotation Record of CRM as per below screenshots.
Also getting the email with Quotes Information like below.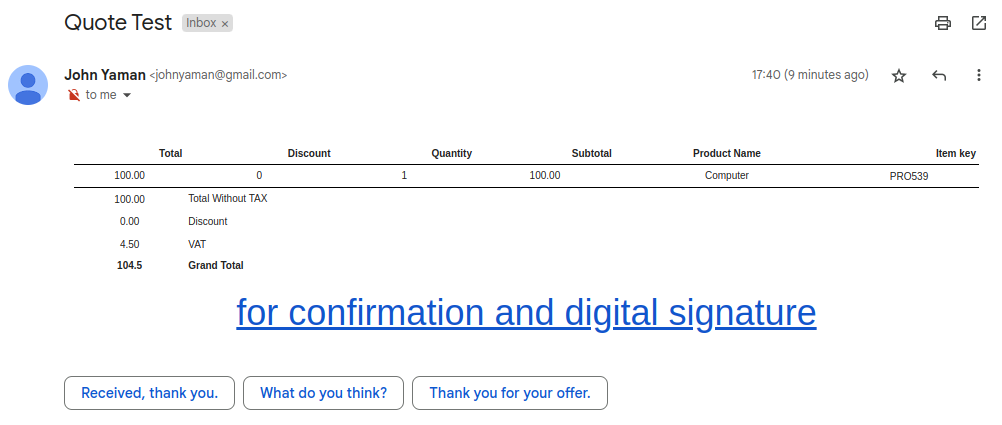 Hope you found this blog useful.
We would be happy to assist you.
Please contact us on info@crmtiger.com if you needed further help from us.
Let us know if you need more information on this

Do You Need More Information ?
For any further information / query regarding Technology, please email us at info@crmtiger.com
OR call us on +1 630 534 0223, Alternately you can request for information by filling up Contact Us