Connect your lead instantly. It will make your entire journey easy with the product or service. Not only purchase but post-purchase support experience will be more accurate and time saving. 



How can a Whatsapp chat bot help your business to boost?
Increase sales by instant communications.

Save human efforts so that we can save time and money.

 You can simply integrate it with your current CRMs'

Chatbots can solve multiple queries at once.

Continue  support and immediate responses to your prospects. 

It can stay activated after business hours too… and so on
Now Let's understand THE WHATSAPP CHATBOT in detail…..
What is WhatsApp chatbot? Definition and Understanding:
Chatbot:

a chatbot is a computer program that simulates and processes human conversation (either written or verbal), allowing humans to interact with digital devices as if they were communicating with a real person.

More about Chatbot:

There are mainly two types of chat boat : 1. Declarative and 2. Conversational. The declarative chatbots are task oriented which

are single-purpose programs that focus on performing one function and The conversational chatbots are data-driven and predictive,are often referred to as virtual assistants or digital assistants, and they are much more sophisticated, interactive, and personalised than task-oriented chatbots.
On time communication- More values to your business.:
Product details and Demo:

  you can set details about your products like related links, videos, documents so that the user gets all the details with the boat, along with that include current offers and discounts.

Alerts and Notifications:

Set notification and reminder messages so that customers get latest details and if they missed to process with the products, they will get timely notification.

Product Recommendation:

Timely suggestions with different products which customers search for or ask for.
Chatbot Conversation Flow:
Design your own flow:

It will be more easy and convenient with chatbot that you can design the flow according to your requirement and your product need.

Easy to modify:

You can change the flow in future as per your business need and requirement.
Easy and on-time support:
Quick and easy conversation: According to prospect's requirement – use the flow and provide instant solutions like human to human communication.
Less Human efforts: It will help to support the executive as it will do the half of the conversation and provide the solutions. Even it provides support in the absence of the executive.
Personalized Chat Support:

There will be options according to the customer's requirement.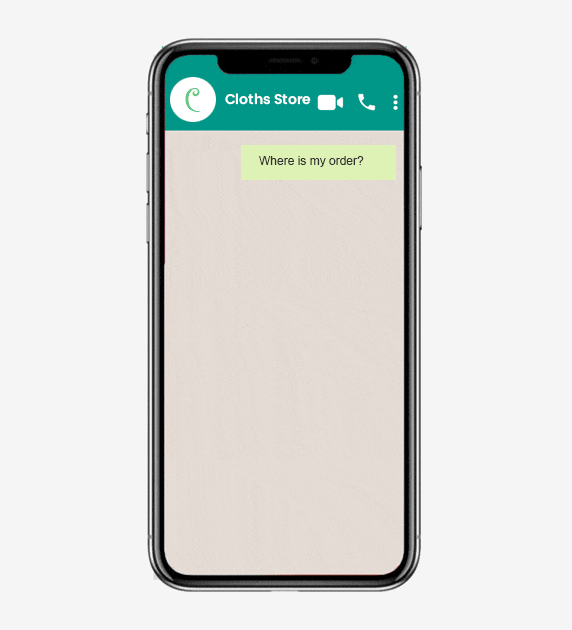 Click here for more information.
Hope you found this blog useful.
We would be happy to assist you.
Please contact us on info@crmtiger.com if you needed further help from us.
Let us know if you need more information on this

Do You Need More Information ?
For any further information / query regarding Technology, please email us at info@crmtiger.com
OR call us on +1 630 534 0223, Alternately you can request for information by filling up Contact Us