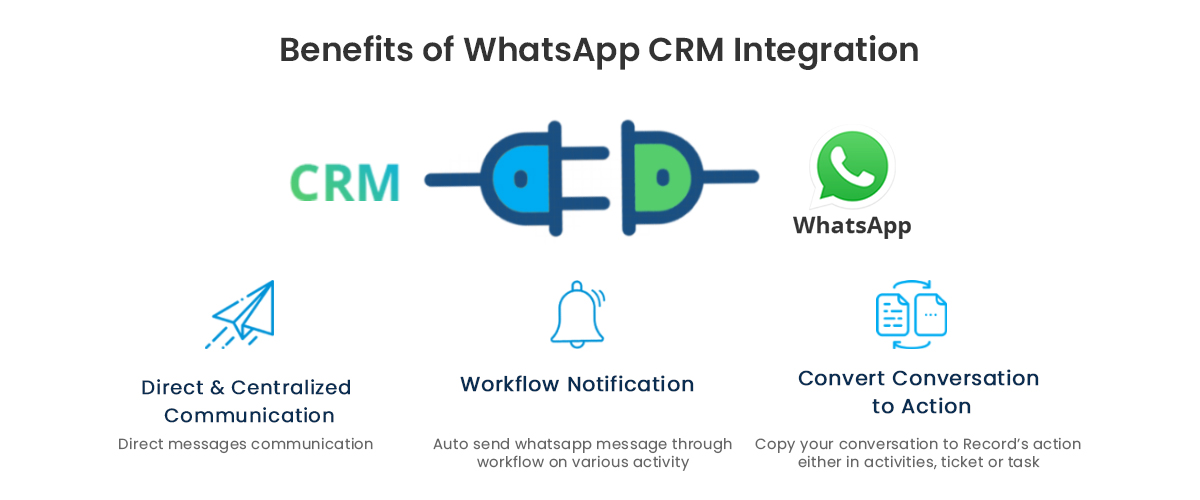 WhatsApp is the most used messaging app to be used in the entire world.

Integration of WhatsApp CRM can be effective means of communication through automated messages to Customers from CRM.

WhatsApp market leader in Social messaging:
2 Billion+ Active users.
Daily usage per user : 80%
Its #1 most downloaded Mobile App.
100 billion+ messages sent daily.
WhatsApp engagement capability?
Easy to Use.
Intuitive messaging viewer than any other apps in the world.
Group, Broadcast , Read Receipt feature make WhatsApp unique than other Apps.
100% Up Time.
Powerful Notification.
Powerful Notification.
Trusted by Businesses in the world.
HOW CRM Integration Works with WhatsApp?
Integration of WhatsApp with CRM works similarly to how you're sending Text messages or using Facebook messenger, the only difference is you're sending messages against Leads/Contact and other modules of the CRM.
WhatsApp Integration with CRM sends a message against your WhatsApp number which is configured in CRM.
Benefits of WhatsApp CRM Integration
WhatsApp Integration with CRM helps you to centralize all your communication from WhatsApp to CRM.
WhatsApp Integration helps you to directly create Contact from CRM if you received a message from an Unknown number in your WhatsApp account.
WhatsApp Integration Allows you to Quickly update record from WhatsApp messages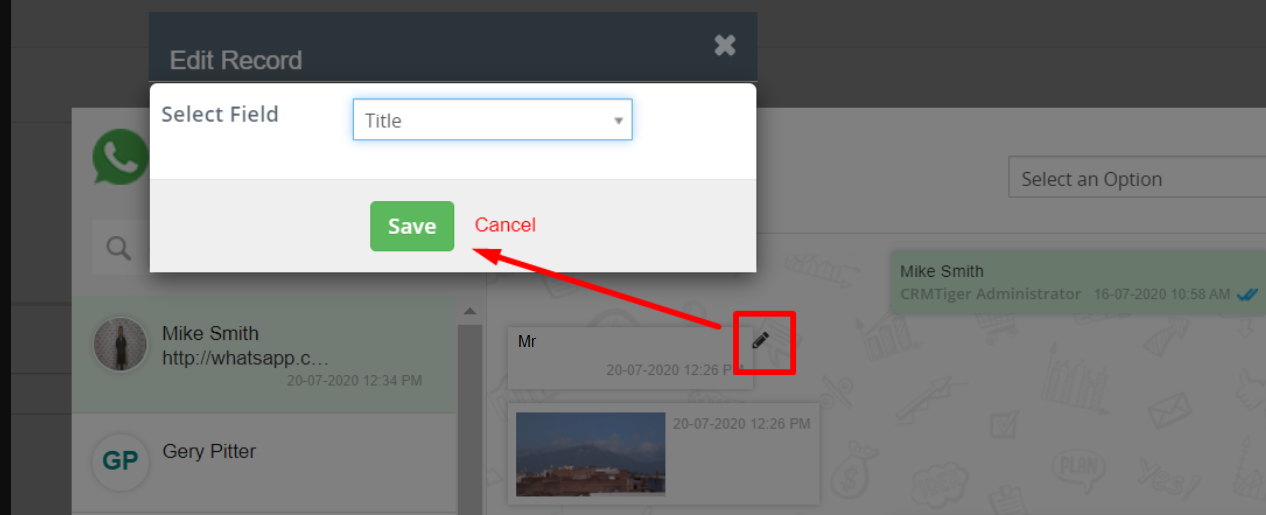 WhatsApp Integration with CRM Automate your communication with New Customers or existing customers..
For example: If you've Lead and send you WhatsApp message for booking "Table for Dinner" with Restaurant. Automated message send reply based on Availability of Table from CRM system Integrated with WhatsApp.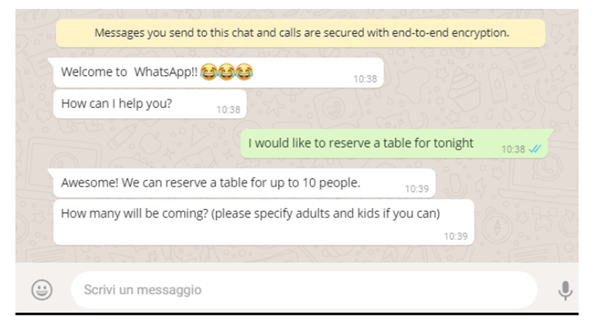 What's Next with WhatsApp Integration?
Implementation of Chat-Bot based WhatsApp messaging help you to Automate your Reply to Customers or Leads.
Implementation of Time based messaging from WhatsApp so it will send a message on Predefined time.
Hope you found this blog useful.
Please contact us on info@crmtiger.com if you needed further help from us.
Let us know if you needs more information on this


Do You Need More Information ?
For any further information / query regarding Technology, please email us at info@crmtiger.com
OR call us on +1 630 861 8263, Alternately you can request for information by filling up Contact Us