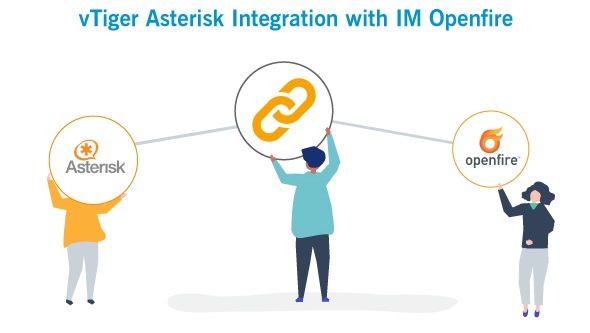 CRMTiger always committed to offer seamless service to customer on various work related to vtiger and supported application.

Recently CRMTiger Team created new customization in vTiger Asterisk Connector. This will help users to get the email notification when he was on another call. Check out below for more details.
Asterisk was customized for two purpose:
When a second callers come in queue then one email notification should be send and broadcast IM Messages to all agent for with details Queue waiting count.
Screenshort:

We have send second notification when callers is waiting from last 3 minute then again same email notification will be send and broadcast IM messaged for all agent.
Screenshort:
Feel free to contact us. We would be happy to assist you.
Hope you found this blog useful.
Please contact us on info@crmtiger.com if you needed further help from us.
Do You Need More Information ?
For any further information / query regarding Technology, please email us at info@crmtiger.com
OR call us on +1 630 861 8263, Alternately you can request for information by filling up Contact Us