CRMTiger SaaS Categorized in 3 sub instances.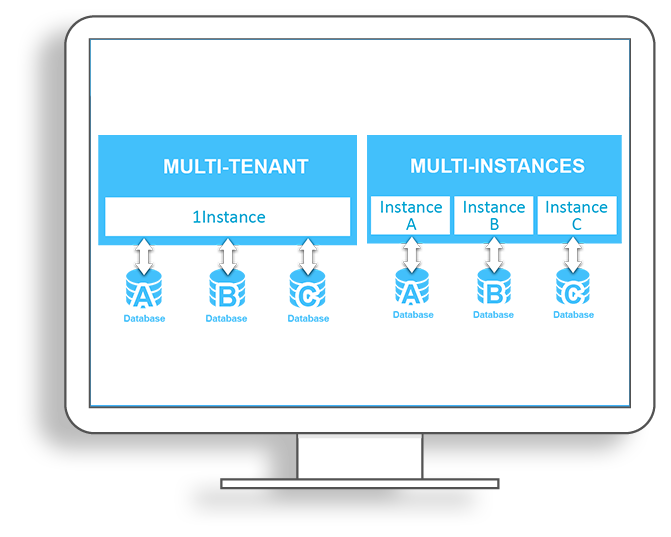 Multitenant SaaS CRM for vTiger 6.x, 7.x
CRMTiger implemented vTiger® multitenant application feature so any company implement CRM and sell as subscription based CRM to the end user.
Install extension for one customer available to all customer (Extension with encrypted code may not work)
Manage extension access separately to each customer from Master CRM
Avoid Headache of Instance management
Set up CRM Instances easily
All CRM management from centralized area
Excessive reporting of live CMR,live users
Dynamic User based plan creation & management
Supports Vtiger CRM Upto version 7.x
Landing pages
Content management website with multi language support
CRM registration Integrated with super admin
Auto creation of customer's CRM from registration
Pricing & Plan Integrated with super admin
Master CRM (Super Admin panel)
All subscriber company lists
All subscriber company's user's list
Intuitive Dashboard – overview all subscriber's current status
Plan subscription management
Auto login to against any user of any subscriber company for support & troubleshooting works
Customer invoice management
Authorize.NET and paypal payment integration provision
Module management for associated plan
HelpDesk and support management
Customer's CRM
All features of vTiger CRM
Subscription management (Payment system management)
User creation/management restriction based on # of user license purchase by customer
Login restriction for Inactive user / inactive tenant on Payment Failure
Multitenant Saas Implementation For vTiger CRM
Find the perfect plugins for you — 100% satisfaction.