Product Description
Profile Scoring For vTiger® When company working with many leads in which some of the leads or prospect doesn't seem to be weight high it means in order to group leads/prospect based on score to give high importance than profile scoring will be very useful.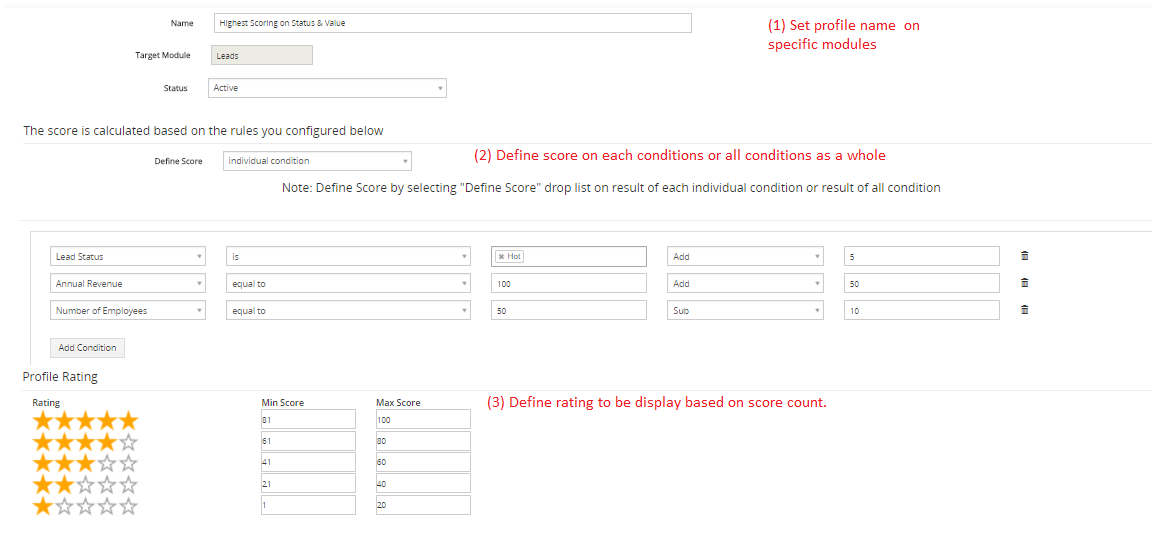 Profile scoring extension developed by CRMTiger team to help sales team to focused on high score leads/prospect.
CRMTiger offers profile scoring on following modules of vTiger.
Leads
Contact
Opportunity
Organization
Profile Scoring for organizations is a systematic way to capture the attractiveness of a (potential) customer. These attributes may be the business size (revenue, number of employees), location, vertical, brand value, etc. Each attribute may have different levels of importance. So, it is logical to assign weights based on their importance.

Profile Score view on record
Profile scoring module used to display score on record as a highlighted Star for user to easily identify rating.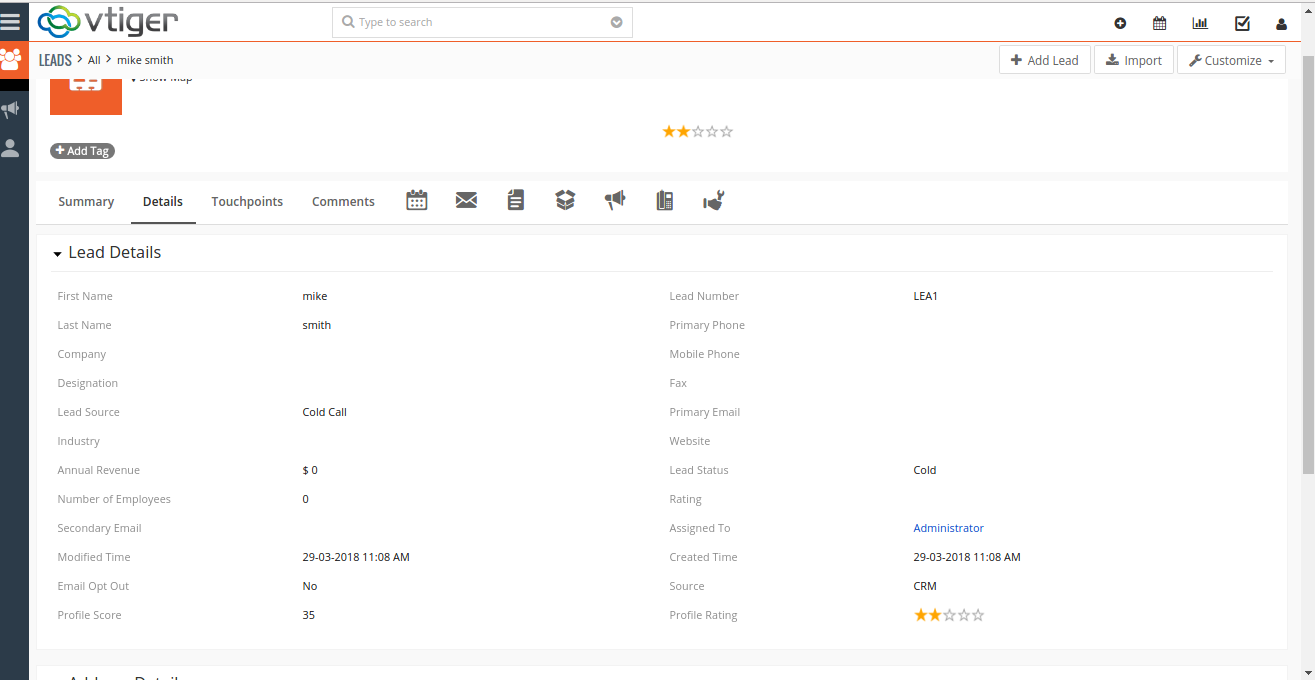 Score Calculated
Assign the score for each value that attribute can take (you can customize attributes and values by adding, deleting and modifying defaults).

Note!​ There is no limit on the score, but you cannot assign a negative value
Set up the Profile Rating with the minimum score for each star rating.
Once satisfied with the configuration, click Save.