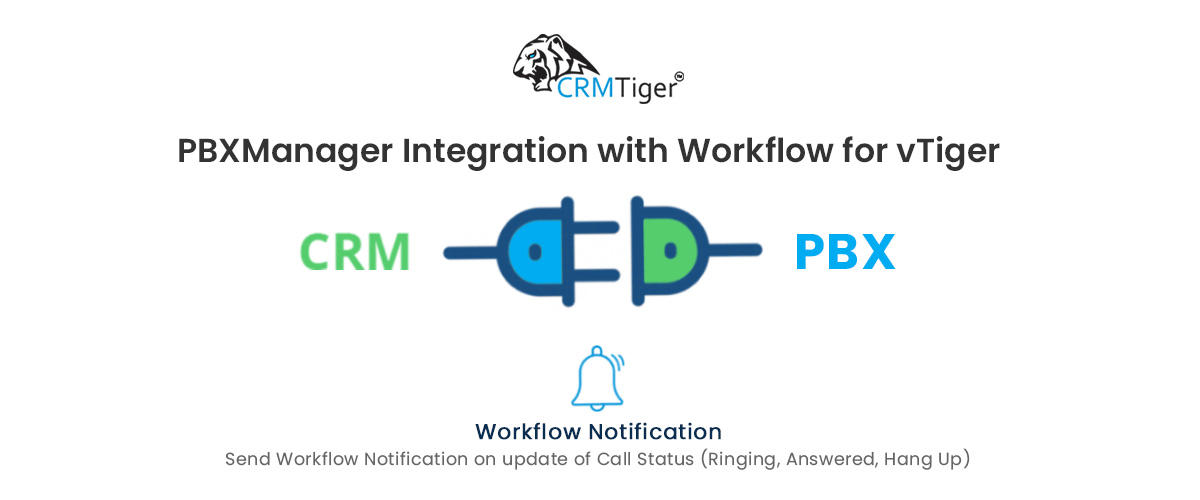 PBXManager in vTiger is an important module for Telephony integration.
CRMTiger got a request from a customer to integrate PBX manager with Workflow so every call recorded to PBX manager either customer or user will get notification or any other updates through workflow.


Normally vTiger isn't offering PBXManager as part of the workflow.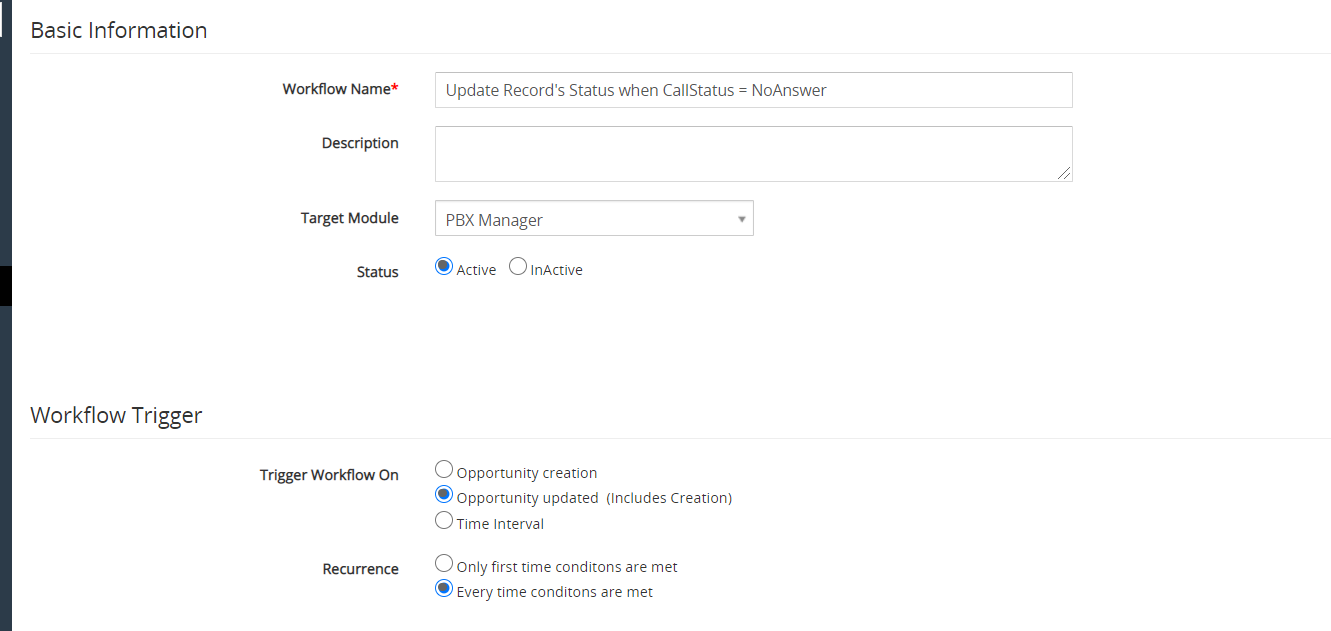 Once Added PBX manager in workflow than it will have an option to define condition of various fields of PBX manager.



Advantage of Workflow with PBX Manager:
Auto-update fields based on status of Call.
Email notification to Users/customer once call has finished, Auto sends more information to customer via email/SMS through workflow.
Hope you found this blog useful.
Please contact us on info@crmtiger.com if you needed further help from us.
Let us know if you needs more information on this


Do You Need More Information ?
For any further information / query regarding Technology, please email us at info@crmtiger.com
OR call us on +1 630 861 8263, Alternately you can request for information by filling up Contact Us