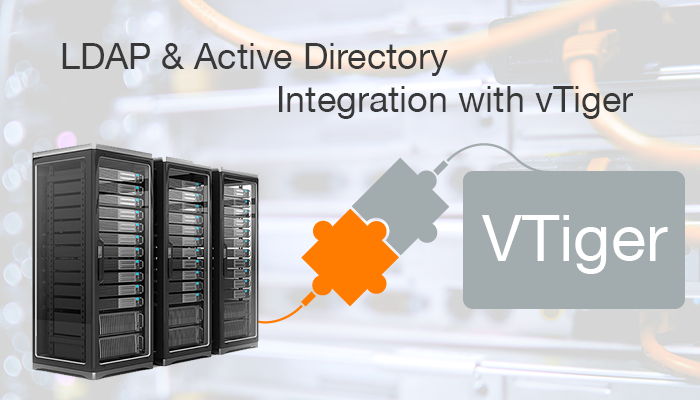 We are so glad to announce the release of our customization work for our esteemed customer in Travel Industry.
Customer has multiple branches and each branches has computer connected with Active directory.

Company wants to integrate Active Directory with following option.
Auto Sync user from Active Directory with vTiger user
vTiger system work with and without LDAP user It means,

if user not exist in AD than also it will login to CRM
If user exist in AD than it will authenticated against AD's credential

There is default roles settings assigned to user from LDAP to vTiger users.


This features allow company to add more security to Login screens to avoid Login from outside company's specified network premises.
Hope you found this blog useful.
Please contact us on info@crmtiger.com if you needed further help from us.
Let us know if you needs more information on this


Do You Need More Information ?
For any further information / query regarding Technology, please email us at info@crmtiger.com
OR call us on +1 630 861 8263, Alternately you can request for information by filling up Contact Us