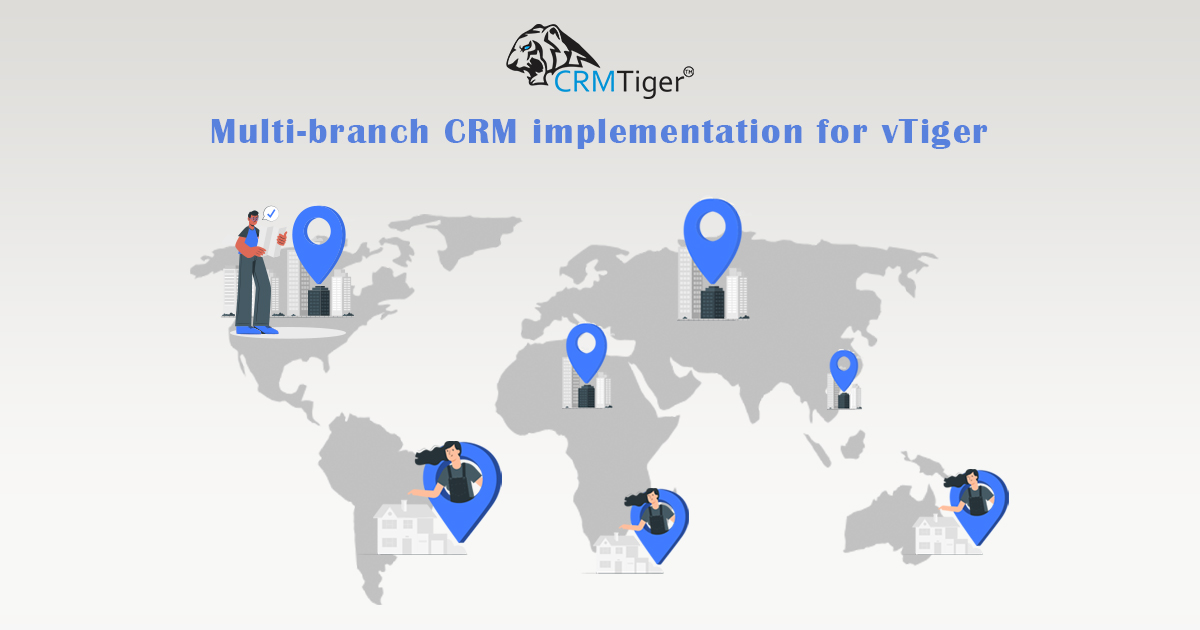 Do you run multiple companies or branches ? maintaining data separately for each company?
Are you looking at CRM to support multiple branches and companies?
Recently CRMTiger team implement support for multiple branch and company.
How Does the Multiple branch Work?
There is a separate module to manage the branch and each branch has the association of the Users. It means which user has access to single/multiple branches?
Each module of the vTiger CRM will have relation of branch module to access and separate data for each modules against branch.
In the Login page there will be an option for the selection of the branch based on the assigned user.
After login to vTiger CRM it will display data according to the selection of the branch.
Hope you found this blog useful.
Please contact us on info@crmtiger.com if you needed further help from us.
Let us know if you needs more information on this


Do You Need More Information ?
For any further information / query regarding Technology, please email us at info@crmtiger.com
OR call us on +1 630 861 8263, Alternately you can request for information by filling up Contact Us