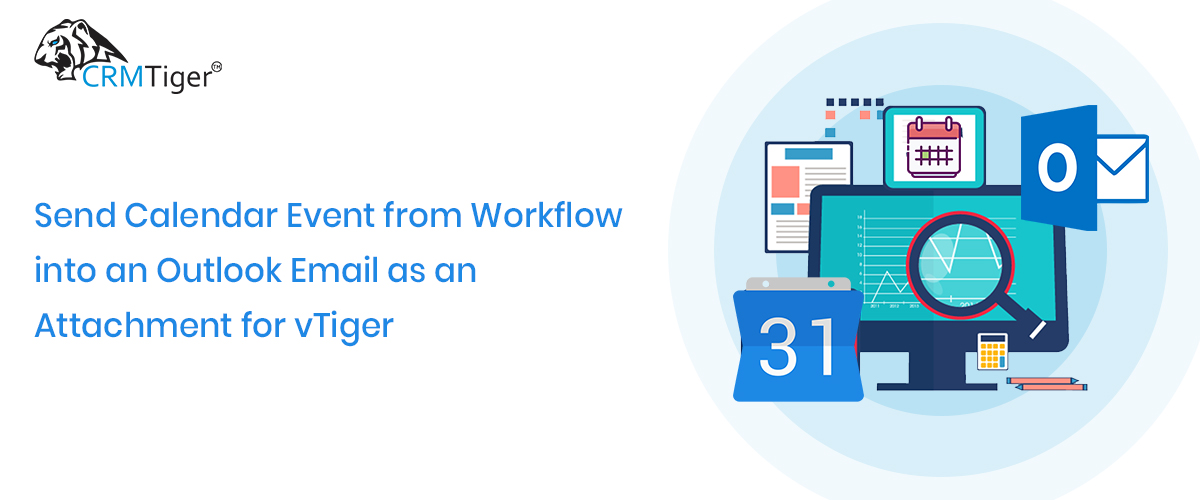 Do you like to have Auto-Attachment Calendar Invitation with your OutLook calendar?
If Yes, than we've recently implemented a solution for a couple of customers.

CRMTiger Team Implements calendar invitation as an attachment to outlook calendar from vTiger.
How Does the Comments Template Work?
There is an option in the workflow to have checkbox called "Attach Calendar Invitation", This will help you to send any calendar invitation as an attachment to the receiver's email as .ics format.


When you open an email in Outlook it will display attachment as .ics(Outlook calendar invitation supported extension)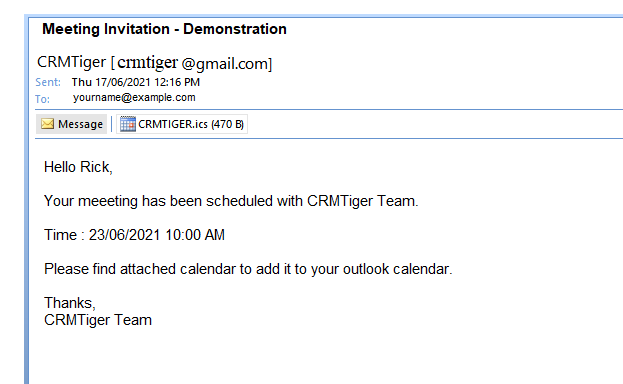 Hope you found this blog useful.
Please contact us on info@crmtiger.com if you needed further help from us.
Let us know if you needs more information on this


Do You Need More Information ?
For any further information / query regarding Technology, please email us at info@crmtiger.com
OR call us on +1 630 534 0220, Alternately you can request for information by filling up Contact Us