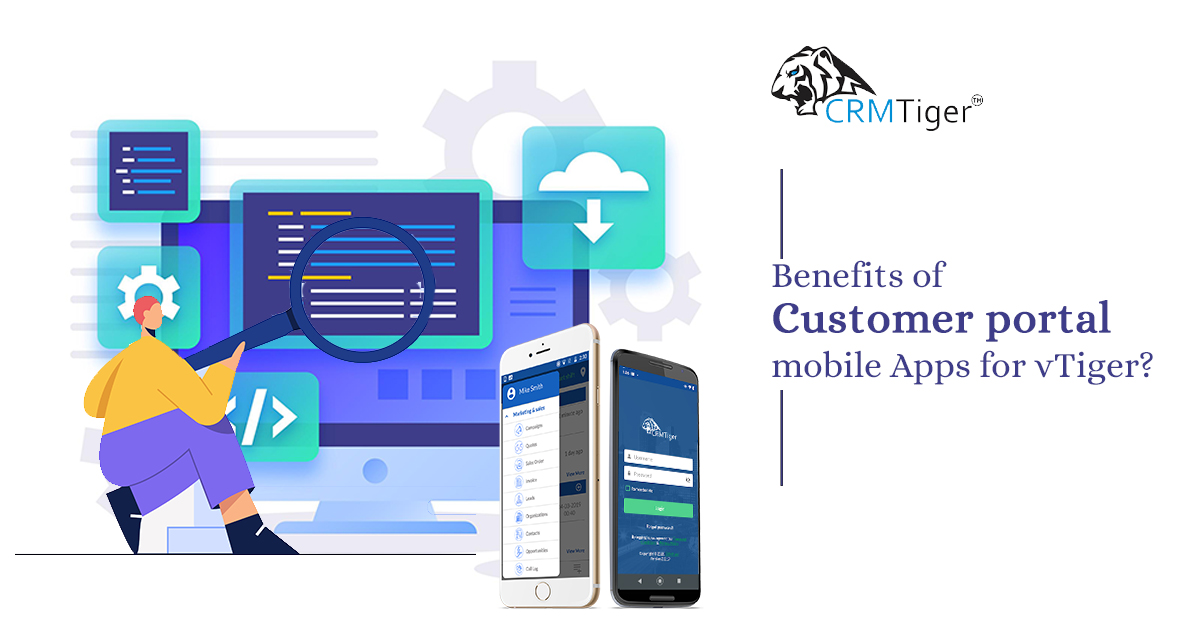 As you know in Today's era, everyone is on mobile, whether it's a customer, supplier or business owner.
As per the survey 70% of business work and updates are done through mobile.

Mobile is an important device in today's business to get updated with technology If you're running a company with CRM/ERP setup and having many customers then it's mandatory for you to have mobile apps for customer.
What are the benefits for your customer with Mobile Apps?
Sales

Customers will get an instant Quotation or Invoice of their order in Mobile Apps.
Get Quick updates using Push notification in mobile apps if change in price of certain items.
Print/Download Quotation and Digitally Signed quotes without any manual conversation or back and forth of emails.
Support

Submit Instant ticket/helpdesk problem/issue of post product/service sale to assigned user of the system.
Get notification of the latest status of the ticket.
How CRMTiger Mobile Apps for customers Help?
CRMTiger mobile apps for customers helps customer of CRM owner with following benefits.
Push notification of announcement of new updates of product/service.
Allow customer to submit document.
Allow customers to submit ticket.
Allow customer to print/download Quotes/Invoices.
If you're using CRMTiger Mobile Apps for your CRM than Customer portal Apps are best suited to share to your customer.
Click here to learn more on how to install and use CRMTiger Mobile Apps for customers.
Hope you found this blog useful.
Please contact us on info@crmtiger.com if you needed further help from us.
Let us know if you needs more information on this


Do You Need More Information ?
For any further information / query regarding Technology, please email us at info@crmtiger.com
OR call us on +1 630 861 8263, Alternately you can request for information by filling up Contact Us