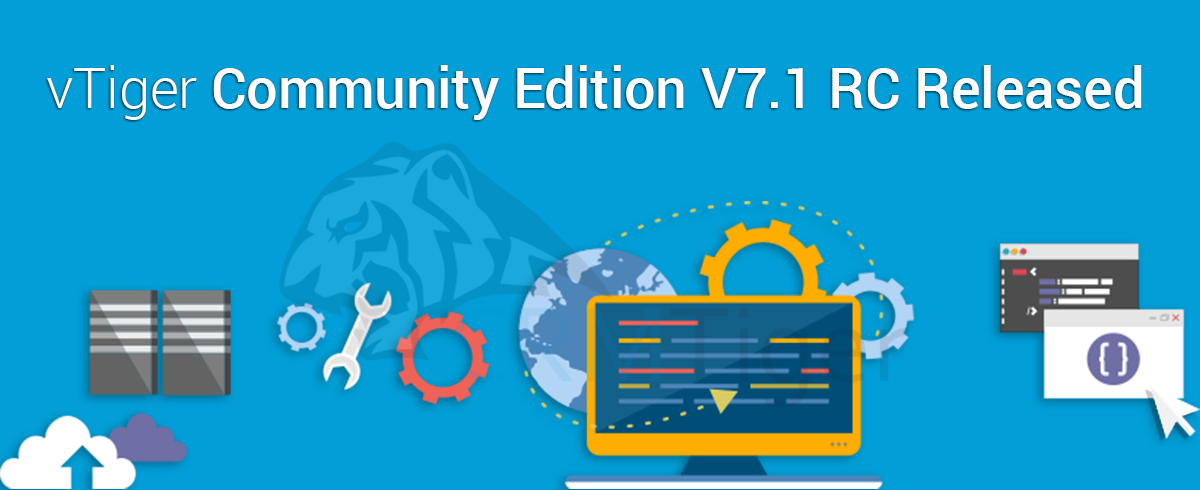 Vtiger community edition V7.1 RC has been published in sourceforge.net which will includes the following features and fixed 100+ bugs.

Follow A Record (Following a record is a nice fashion of marking a record as a favorite. This will act as a shortcut to get to favorite or active records. By following a record you get updates on it as the users modifies the record).
Duplicate Record Prevention (Prevent duplicate records in Vtiger from all sources by enabling the duplicate check)
Webform Attachments (Allow user to attach files to web forms)
Import Users Using .CSV file (Supports importing User data using .csv file)
Supporting Mysql V5.7
Customize modules icons and bugs
Hope you found this blog useful. Let us know if you needs more information on this.


Do You Need More Information ?
For any further information / query regarding Technology, please email us at info@crmtiger.com
OR call us on +1 630 861 8263, Alternately you can request for information by filling up Contact Us