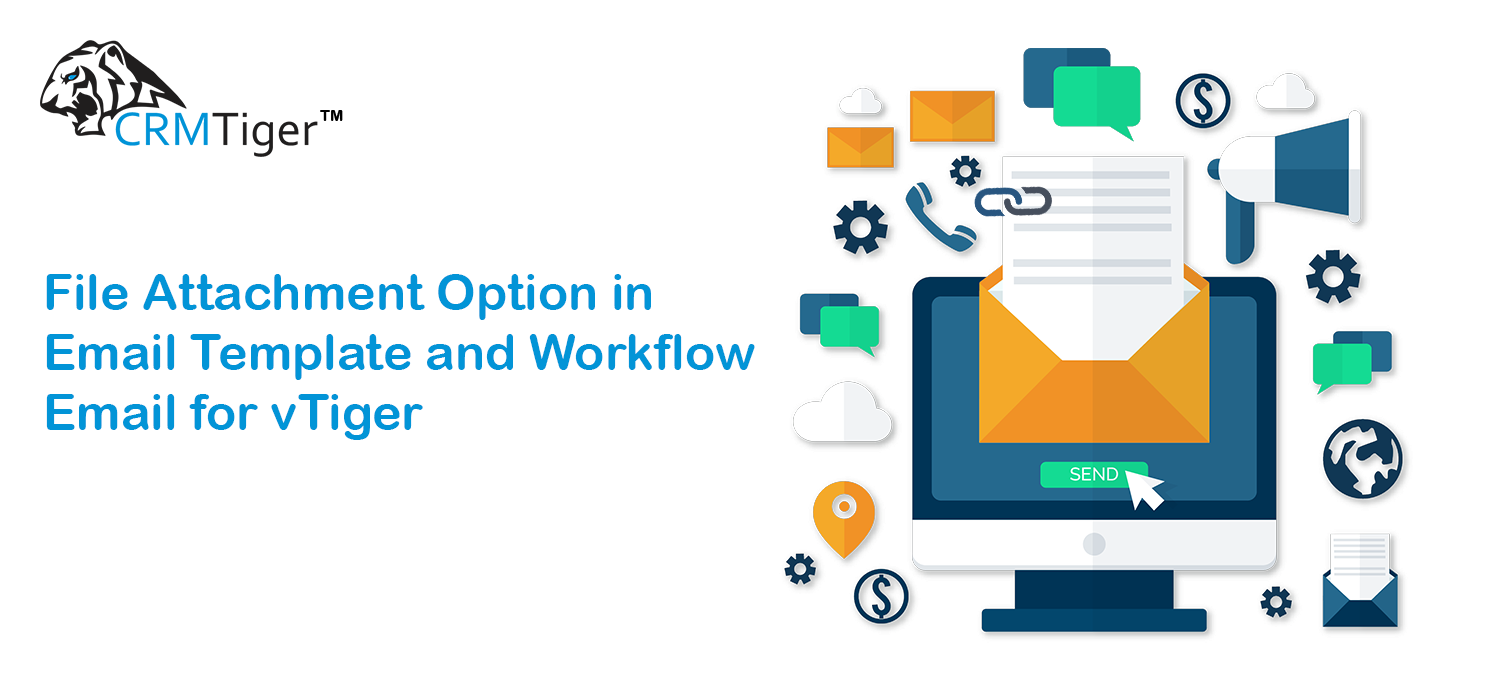 CRMTiger Team always share updates on various vTiger CRM customizations done for the customer.

CRMTiger team recently managed to add an option to File attachment to Email templates and inside workflow email.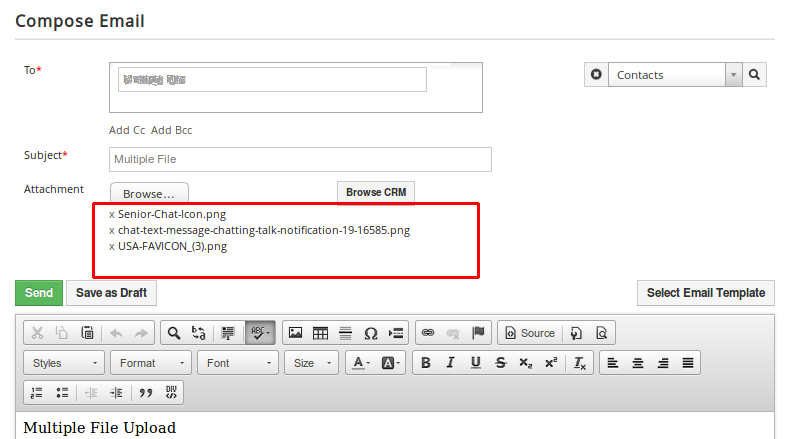 This feature helps users to avoid attach file every time when sending email to customer either from Leads/Contact or organization.
Same option available in selecting email template inside workflow which will automatically captured files attached to email templates.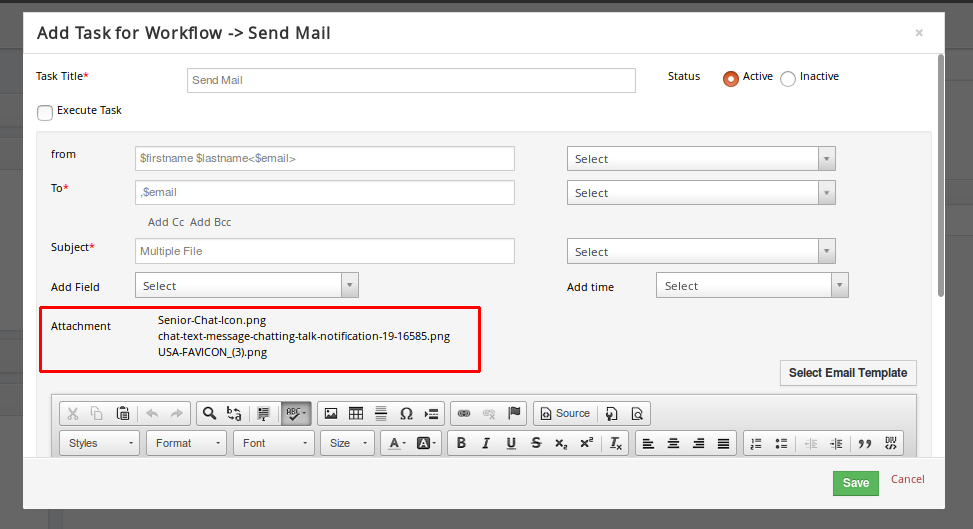 We are waiting to hearing from you !!!



Let us know if you needs more information on this
Do You Need More Information ?
For any further information / query regarding Technology, please email us at info@crmtiger.com
OR call us on +1 630 861 8263, Alternately you can request for information by filling up Contact Us