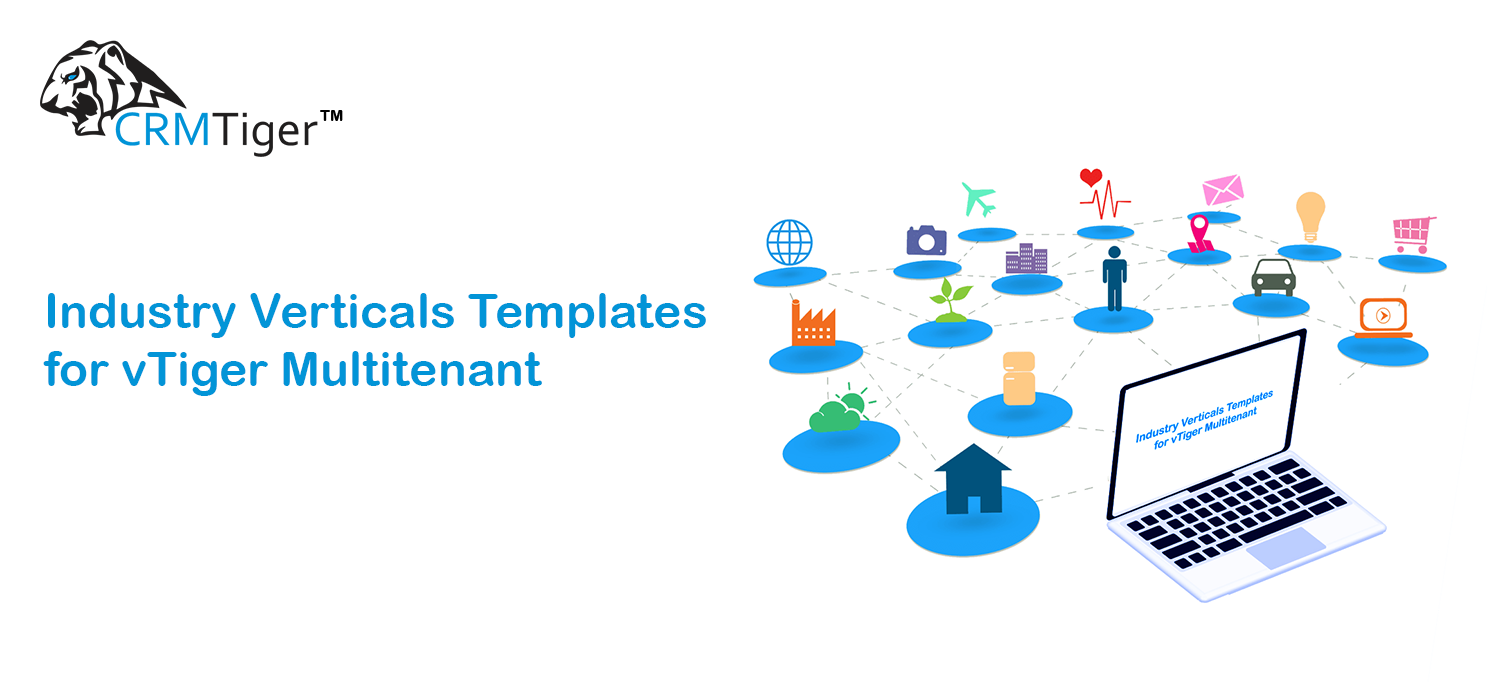 CRMTiger team always committed to offer latest updates to the communities on various implementation done by CRMTiger team.

Recently CRMTiger team updated new features in their multi tenant subscription offering.
Do you think having Template based Industry verticals CRM?
When you're working with CRM customers from various industries you always have a needs of separate CRM for each customer based on industries. MultiTenant CRM offering from CRMTiger fulfil your needs.
Recent updates from CRMTiger on multi tenant has following options,
Industry wise template management.

– If you're from realestate you can set modules or fields related to real estate.
– If you're from Healthcare you can set modules or fields related to real estate.
– If you're from Insurance you can set modules or fields related to real estate etc..

CRMTiger offer Default template so from default template you can create Industry vertical template. It means Industry vertical default template.
Every template has their own Look and feel based on the settings set by you.
Features:
Dynamically creation of the template from Default tenant.
Auto addition of template on landing page website sync with master CRM.
Admin can manage each template, means set active/inactive templates based on needs.
High security data management.
1. Manage List of Industry verticals available template in MasterCRM.

2.Login against each template to modify according to the selection.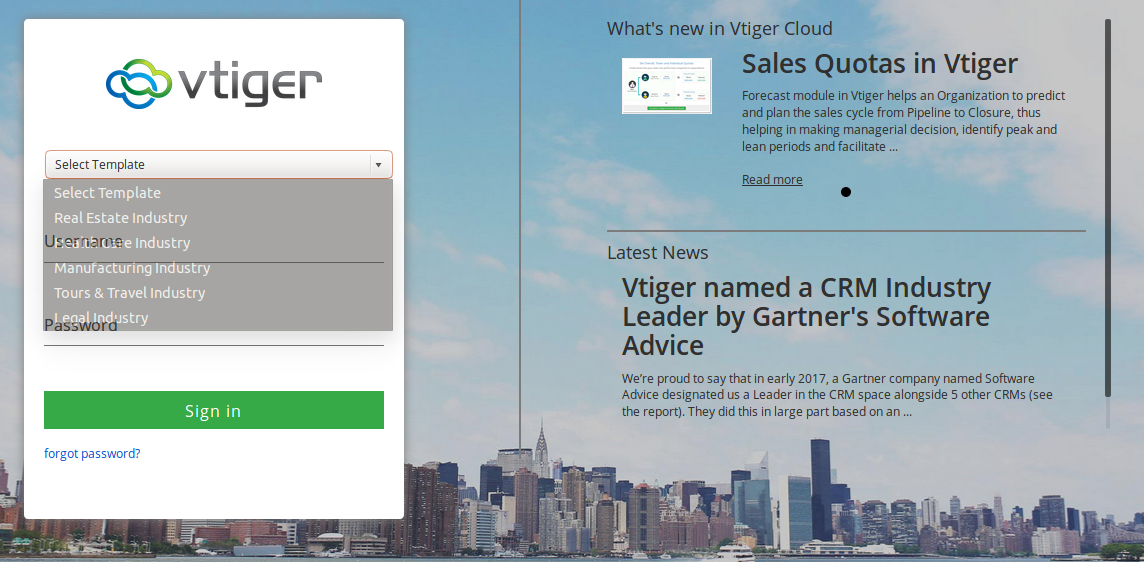 3.Effect of Template management in your Landing page website where your customer see CRM available for their verticals, means select template(as an Industries) to get CRM for their verticals.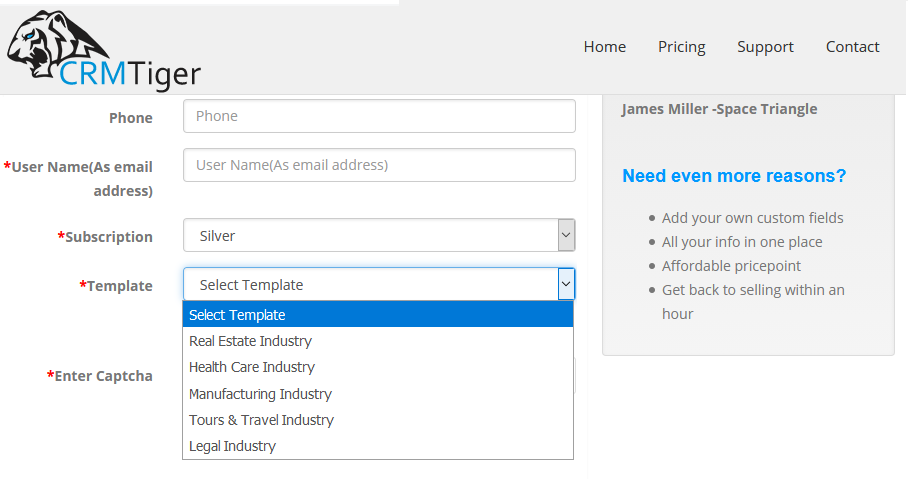 Click here to schedule an online demo with our team on multi tenant CRM.
If you think to implement CRM for your company feel free to contact us anytime on info@crmtiger.com
Feel free to contact us. We would be happy to assist you.



Hope you found this blog useful.
Please contact us on info@crmtiger.com if you needed further help from us.
Do You Need More Information ?
For any further information / query regarding Technology, please email us at info@crmtiger.com
OR call us on +1 630 861 8263, Alternately you can request for information by filling up Contact Us